Can you smell bacon? Yes! And it's coming from your iPhone!
US meatmeisters proffer porcine peripheral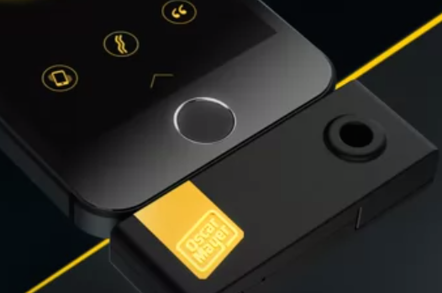 US processed meat concern Oscar Mayer has brought the world a dongle that imparts the scent of bacon to the iPhone.
The promotional gewgaw has a companion app that includes an alarm clock that controls the porcine dongle. At the time you wish to rise from your slumbers, the app sets the dongle to work so your first sensory experience of the new day is the odour of bacon.
The whole thing is a promotion, of course, but the legalese (PDF) says the value of each dongle is $US40 and that there's a prize pool of $188,000, or 4,700 dongles.
If you fancy one, the wakeupandsmellthebacon.com is the place to enter the requisite competition. Either that or wait a week and hit an online tat bazaar where they'll doubtless start to sell for ridiculous sums.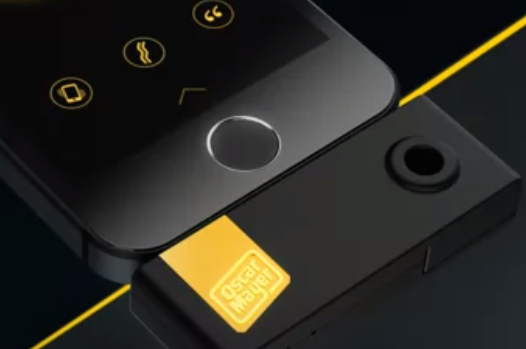 Nobody tell Morrissey about this bacon odour dongle, okay?
Incredibly, the promotion may not be the most bizarre mobile marketing dreamed up by adland this week. This extended ad for LG's curved Flex mobile phone includes the image below.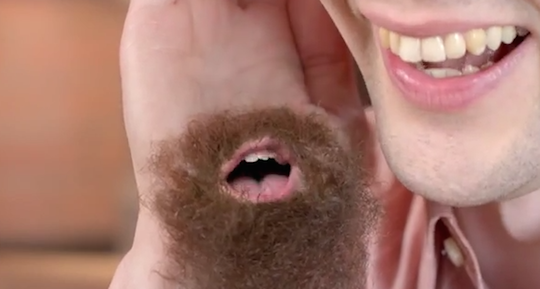 We told you mobes could give you hairy palms
Yes, that is a beard and an a mouth embedded in a chap's hand, apparently to illustrate that the Flex's curves make it more "human" than other devices.
If only they'd made it more porcine Oscar Mayer might have given away actual bacon. ®