High-end SAN peddler Dot Hill delivers profit – market says 'meh'
Stock down 14% due to trimmer margins, weak outlook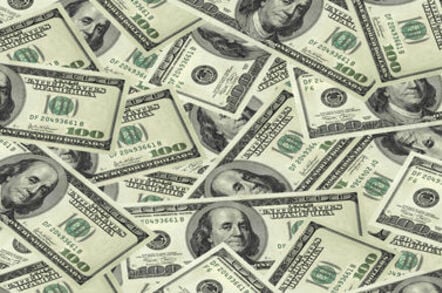 Three consecutive quarters of profit and a full year profit after seven years of losses: Dot Hill is looking good and CEO Dana Kammersgard can breathe more easily.
Fourth quarter 2013 revenues were $58.8m, up sequentially from the prior quarter's $52.6m and even more than the year-ago quarter's $44.1m; it's up 29 per cent, in fact.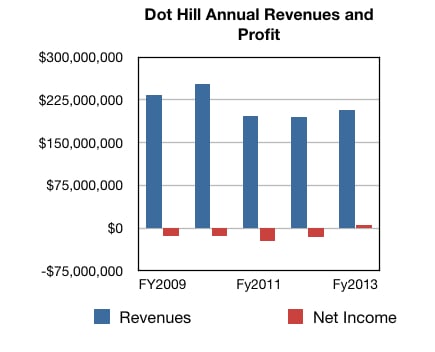 More impressive is that the year-ago quarter showed a loss of $5m. This time around the block there was a profit of $2.2m, the third quarter of profit, delivering a full year profit too, one of $5.1m on revenues of $206.6m. It's a relatively low profit but a profit nonetheless after several years of losses.
Also, the annual revenues are higher than the previous two years and it begins to look like Dot Hill has turned a revenue and profit corner.
Kammersgard said: "Our vertical markets and mid-range product efforts are really beginning to pay off," and the release cited more detail:
New OEM agreements with Acer Europe SA, CGG, Quantum Corporation, Supermicro and Teradata
Provided its largest customer with a first to market advantage in 16Gbit/s Fibre Channel, 12 Gbit/s SAS and 16 Gbit/s Fibre Channel/10Gbit/s iSCSI converged interface entry level storage gear
Kammersgard added: "We are projecting even greater top line growth in 2014, given that several of our recently announced customers who did not contribute meaningfully in 2013 are expected to ramp this year. In some cases the ramps will likely be towards the second half of 2014 and accordingly we expect these customers will become foundational for strong revenue growth into 2015."
It's a hard business developing storage array enclosures for storage array vendors to brand and sell in to customers. You have to update to the new technology quickly but also stay carefully on the market-driven development line of these OEMs – looking to the front, sideways and behind simultaneously. Tough call and Dot Hill is managing it.
CFO Hanif Jamal said in the earnings call: "For 2014, we expect revenues to be between $220m and $255m, which is at the midpoint represents growth of about 14 per cent compared to 2013 ... turning to guidance for Q1 ... non-GAAP revenues are expected to be between $47m and $50m, with non-GAAP EPS of $0.00 to $0.01. Seasonally, the first quarter is our weakest quarter, but our guidance represents 8 per cent growth at the mid-point compared to Q1 2013."
This flattish earnings prospect helped to punish the stock, which fell 14 per cent to $5.12. ®
Sponsored: Minds Mastering Machines - Call for papers now open