Tegile founder: Will we IPO? Yes. And we're NOT another NetApp
CEO Rohit Khetrapal chews the fat about all things hybrid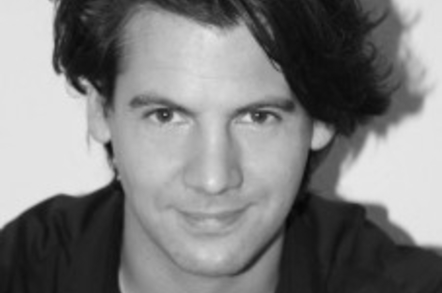 Comment As a part of his CEO series, Willem ter Harmsel interviews CEOs of innovative companies in the fields of storage, virtualisation and networking.
Tegile Systems was founded in 2009 and offers a range of hybrid storage arrays, labelled as Zebi arrays. Its top model can be configured as a 100 per cent all-flash array, while keeping the option open to expand the storage capacity with cabinets of magnetic disk up to 200 TB.
Tegile Zebi arrays further offer flexibility in terms of access (iSCSI and Fibre Channel) and work with NFS, CIFS and SMB.
I spoke with CEO Rohit Khetrapal about the core values of Tegile Systems, his views on the storage market and their path toward IPO.
WtH: You have been with Tegile from 2009 onward?
Rohit Khetrapal: Yes, we really started the company, I would say at the end of 2010/early 2011, but I was a part of the founding team.
WtH: There is quite a difference between CEOs that are founders and those that are not, wouldn't you say? How personal is Tegile for you?
Rohit Khetrapal: The biggest part of what you do, is you got to have passion for it. When you start something from the ground up, you have to understand what the market needs at that time. I have experienced that when you resonate to a problem that you are solving, your passion keeps growing. That is really what Tegile has been about for me...
Right now it's also about bringing the company to the next level. The growth has been very good for us. The original premise that we started running with was to come up with a storage environment that solved the virtualisation bottleneck for server, desktop and database. We were convinced that the traditional storage environments like NetApp were not up to that task.
WtH: That brings me right to the next question. Suresh Vasudevan of Nimble Storage similarly used NetApp as a frame of reference; how do you keep differentiating yourself in this field?
Rohit Khetrapal: It's about solving problems for the customer and your views as a company on what those problems are. The big one for the customer was that the I/O patterns in virtualisation environments were very different than before, and a new storage architecture was needed compared to the standard tiering and striping concept.
Unlike others in this space that came with single protocol solutions, we felt there was a multi-protocol requirement that our customers needed. We decided to go with iSCSI plus Fibre Channel, and NFS/CIFS and SMB.
Similarly, concerning flash and disk storage, we decided the customer should really have the option to adjust the storage to the workloads they are running; whether that requires a lot of space or the performance of an all-flash array.
You can go all-flash with a Tegile or you can co flash-hybrid. Within the flash-hybrid the data reduction is fairly substantial. We are the only vendor that does the data reduction across both the flash layer as well as the magnetic hard drives.
WtH: I imagine the flexibility in file protocols and access broadens your potential customer range?
Rohit Khetrapal: That is right, [it] provides flexibility from a customer standpoint and to us it expands the market. We don't enter at the Nimble layer, rather we enter at the NetApp or Dell Compellent layer.
In terms of performance too, we're generally 2x faster on the entry level and 6x at the top-end level than Nimble. To make clear, it is not about number games; what I am saying is that we are engaged in a higher market tier.
WtH: How do you see the future of flash developing? Is the all-flash future very near, or will we keep the in-between model for a long time?
Rohit Khetrapal: To us it is always about what is the price/performance that you get, and the performance your workload requires. There will always be a speed layer and a capacity layer; today this can be flash and hard drives and tomorrow this can be PCIe and SAS SSD. It is really about providing the balance between the costs/performance with the technology that is there.
Sponsored: Minds Mastering Machines - Call for papers now open