Europe floats DIRTY ORE plan, rights groups scoff: It's VOLUNTARY?
Intel applauds conflict mineral proposal: We're ready to commit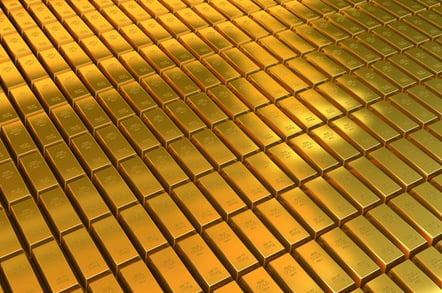 The European Commission has released a draft for a programme to regulate the use of conflict materials.
The EC said that its plan includes measures which would seek to restrict groups from trading in valuable minerals in order to fund armed conflicts. The package would bring a certification which would require importers in the EU to show that their supplies of gold, tantalum, tin and tungsten were not sourced from armed groups using forced labour.
The aim of the plan is to restrict the flow of "conflict minerals" gathered from resource-rich but war-torn regions of the world – such as the Congo, where armed groups often force local residents to work in mining and harvesting operations.
Among the measures being proposed by the EU are financial incentives to fund investigative efforts on metals suppliers. Small and medium-sized companies which perform "due diligence" checks on where their raw materials are coming from will be named on a "responsible smelters and refiners" list held by a member state. Such checks would be part of a public certification programme backed by the EC.
Other points of the plan include diplomatic efforts to establish policies and agreements with local governments to help ensure that materials are gathered ethically and responsibly.
Such measures have become particularly important for the semiconductor industry, which relies on the raw materials to produce hardware components. Intel, which recently put forth its own conflict-free minerals initiative, said that it welcomed an EU initiative.
"At Intel, we take this matter very seriously. Tackling what initially looked to be a near-impossible challenge several years ago, we are committed to implement systems required to achieve a conflict free supply chain that we have today," Intel EMEA vice president and general manager Christian Morales said in a statement.
"We are conscious it is a long journey which needs the collaborative effort of many to succeed."
Not everyone, however, is sold on the EC's plan. Human rights group Amnesty International said that the proposed measures fall well short of the actions needed to make any real impact in the trading of conflict minerals. In particular, the group blasts the voluntary nature of the provisions.
"Anything short of a mandatory reporting obligation for EU-based companies using and trading natural resources, will fail to prevent Europe from acting as a conflict mineral trading hub," said Amnesty International head of business and human rights Seema Joshi.
"Nor will it ensure that European companies avoid causing or contributing to serious human rights abuses when sourcing from these high-risk areas."
The US "conflict minerals" law, contained in Section 1502 of the Dodd-Frank Wall Street Reform and Consumer Protection Act, requires mandatory disclosure of minerals' source, as well as evidence of due diligence on the source and chain of custody of the minerals. ®
Sponsored: Minds Mastering Machines - Call for papers now open