Speaking in Tech: Really... $19bn. For WhatsApp?
'Member when you worried about kids posting naked selfies on Facebook?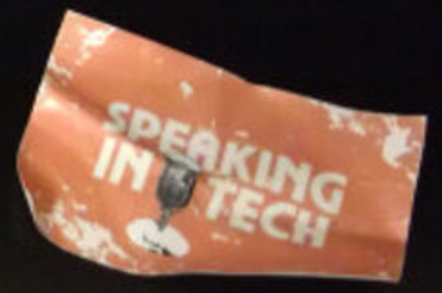 Podcast

Hosted by Greg Knieriemen, Ed Saipetch and Sarah Vela. This week, Greg, Eddie and Sarah are all together and chew the fat about Mobile World Congress, Carl Icahn's effect on business and THAT Facebook post which cost a family $80,000.
Next week's episode will be recorded as a special Google+ Hangout with a great lineup of guests - stay tuned, folks!
This week we discuss...
100th Episode Special next week (1:15)
Eddie harasses United Airlines employees (5:05)
Mobile World Congress recap (7:50)
Coolest gadget at Mobile World Congress last week? iPhone case with e-ink (9:00)
New mobile phones lack wow, Samsung announces Galaxy S5, LG shows off G Flex (10:27)
The internet of things, wearable devices and the Pebble (13:10)
Tech bubble: Zuckerberg says WhatsApp worth more than $19bn (19:45)
Mobile monetisation of developing world countries (23:10)
Oscar selfies, "Travoltifying" your name and breaking Twitter (26:10)
Over-hyped bacon (30:10)
PaaS kerfuffle, Cloud Foundry announces partner ecosystem (31:30)
Piston Cloud and RedHat bump heads (36:50)
Moshe Yanai returns with Infinidat – XIV done right... which was Symmetrix done right (39:37)
Carl Icahn vs Marc Andreessen (44:30)
Update on Dell transition (46:16)
Enterprise tech vs consumer tech engagement (49:27)
Daughter's Facebook post costs dad $80,000 (51:40)
Pope drops F-bomb (53:04)
Listen with the Reg player below, or download here.
Podcast Subscriber Links
Subscribe through iTunes
Subscribe through Google
Subscribe through Stitcher
Feed URL for other podcast tools – Juice, Zune, et cetera: http://nekkidtech.libsyn.com/rss
Sponsored: Minds Mastering Machines - Call for papers now open