Inside Facebook's engineering labs: Hardware heaven, HP hell – PICTURES
Better duck, Amazon... Hardware drone incoming
Garage band: 30 drives, one slim container
One good example of this approach yielding something of real value to the giant is found in "Knox" – an advanced storage chassis that allows Facebook to cram 30 drives into a svelte container.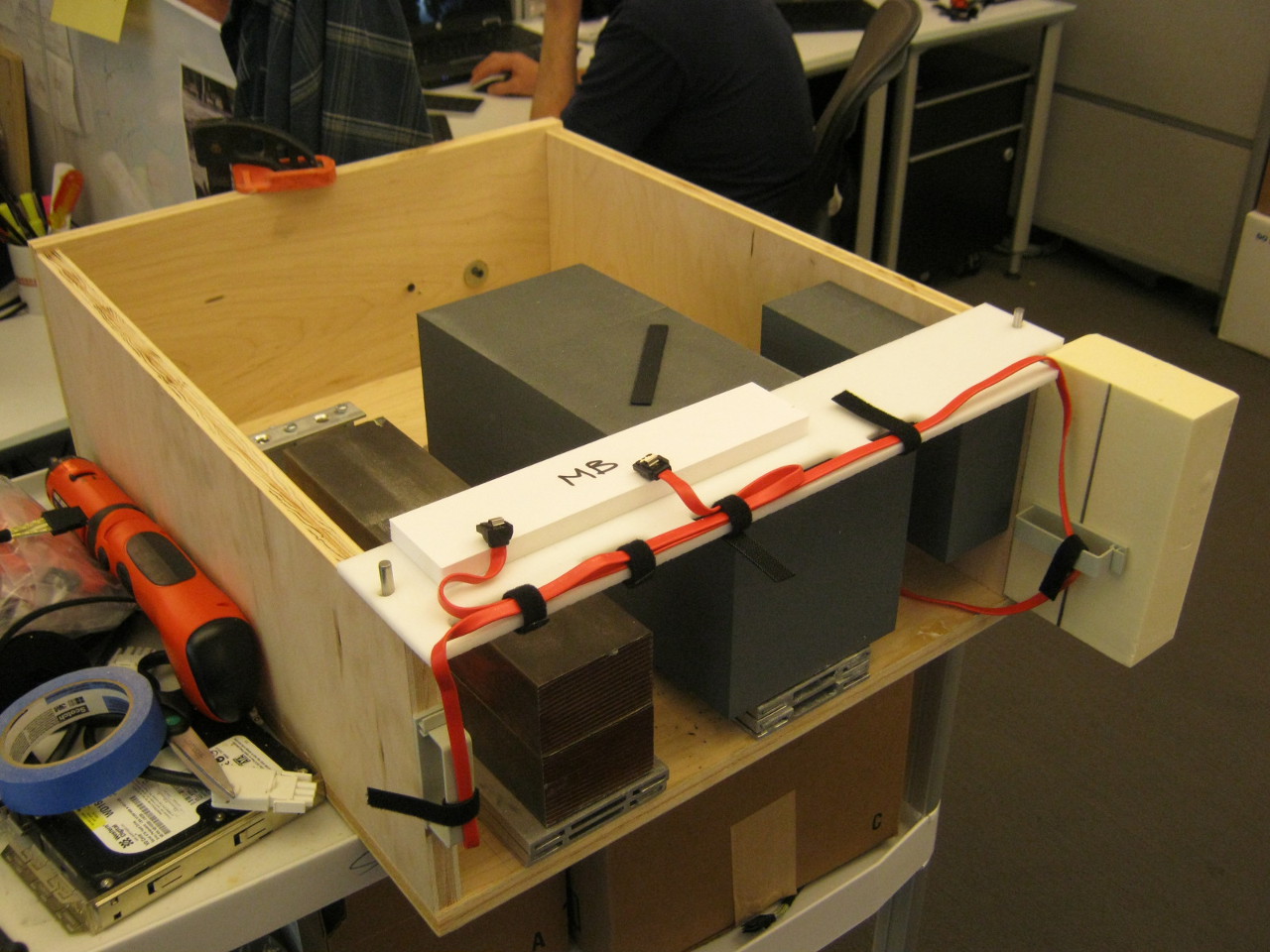 An early version of Facebook's 'Knox' system
As befitting Facebook's location in Silicon Valley, the Knox prototype (pictured), was first put together in the garage of Facebook engineer Jon Ehlen, he tells us via email.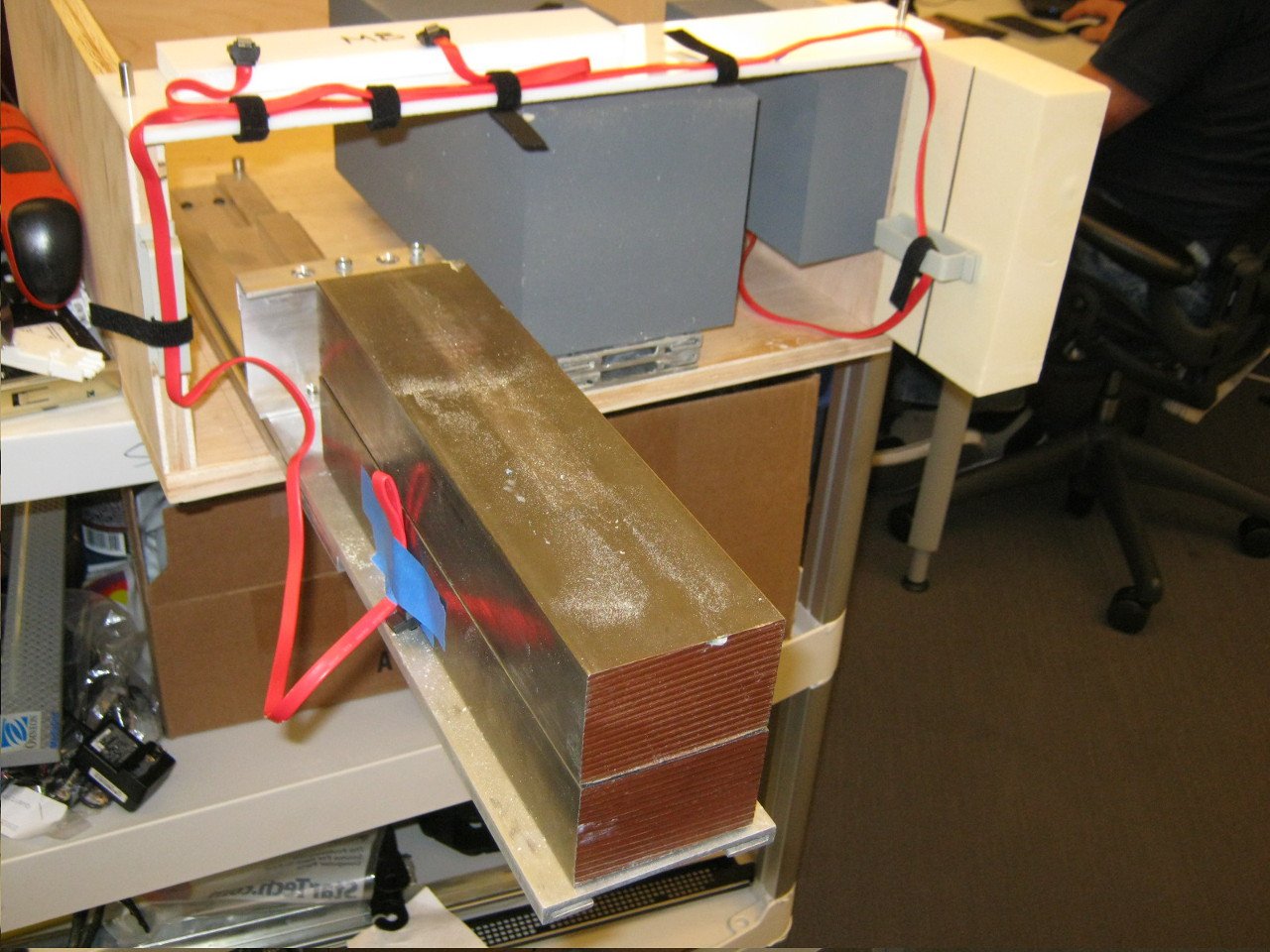 By prototyping the design, Facebook was able to test the slide-out hard drive mechanism
This prototype used "plywood as the server tray, a 50lb weight to simulate the total weight of the device, and surfboard foam (pictured) to mimic the dimensions of the hard drives," he explained via email.
By building the prototype, the engineers were able to test out the characteristic Open Compute Project sled design, Ehlen says.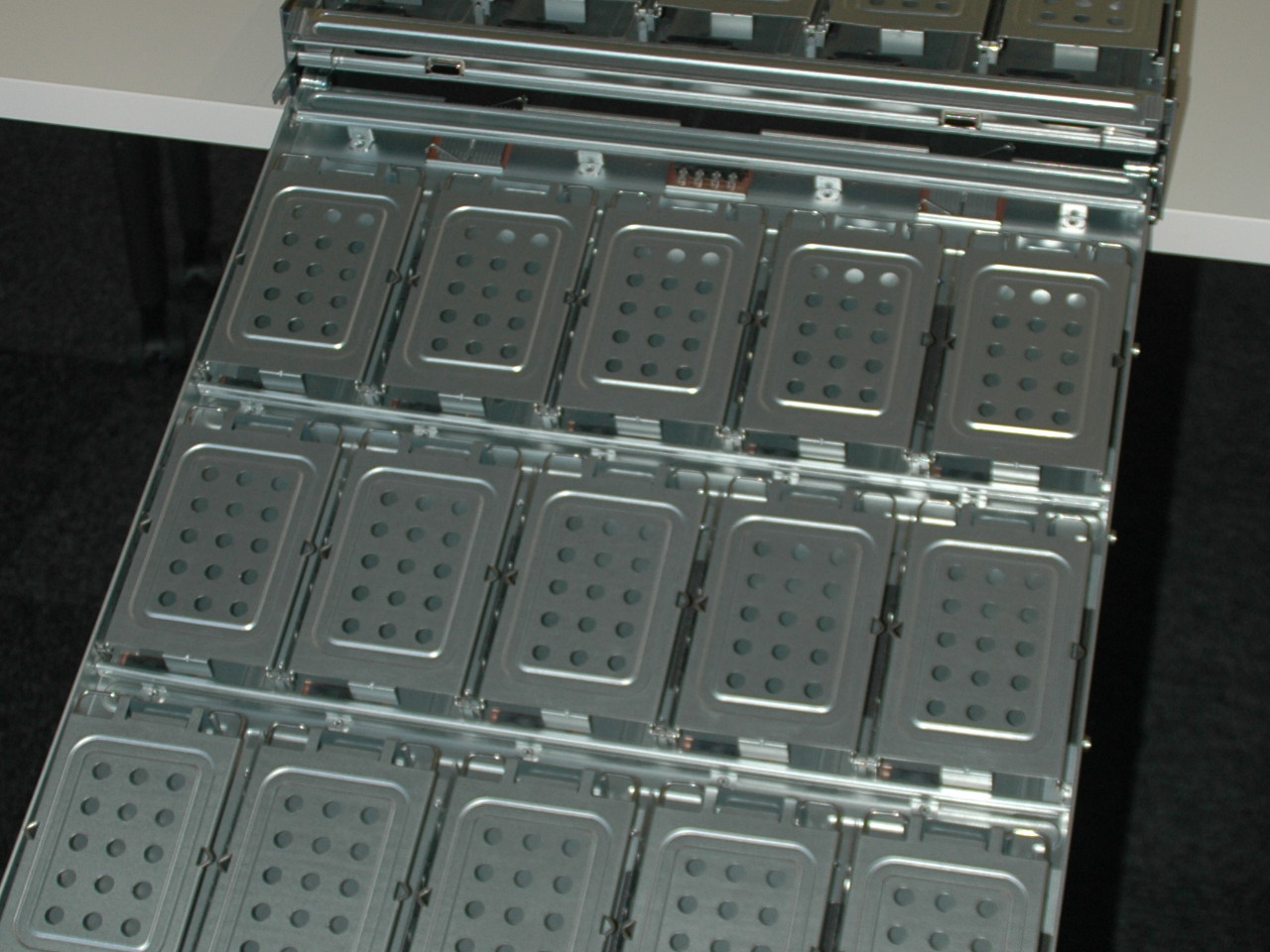 A later version of the prototype saw Facebook work with an ODM to mock-up the final design
As the design progressed, the engineers adopted other materials until they progressed from a wood mock-up to a full sheet metal prototype (pictured) manufactured with an original device manufacturer, as seen here.
"This was still "hacked" insofar as the design was very rough, and a Facebook mechanical engineer worked on-site at the sheet metal factory to modify and create new parts as they came off the sheet metal presses," Ehlen said.
The end result was Knox: a storage array now in production use at Facebook's Prineville, Oregon storage facility.
But for all the apparent usefulness of the hardware lab, it also seems like an ad-funded mecca for hardware fondlers. During our visit, Corddry told us about some of the company's less successful hacks, and said that about 10 months ago some engineers built a quadcopter strong enough to carry a hard drive around. "There was a quadcopter with a hard drive attached to it flying all over the campus late one night," Corddry said. Eat your heart out, Amazon. ®
Sponsored: Application managers: What's keeping you up at night?