Oscars backer Samsung can't catch a break: Host Ellen snaps stars on iOS
That mega-selfie tweeted from Galaxy S5, but rival Apple sneaked in backstage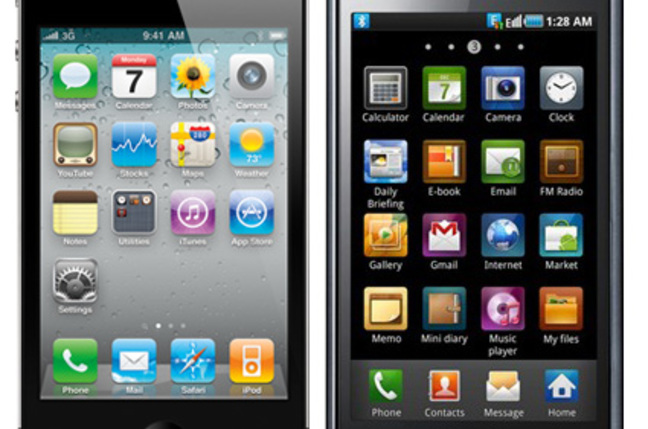 High fives all round, no doubt, at Oscars sponsor Samsung after the awards-night host Ellen Degeneres repeatedly mentioned the chaebol on stage and used a Galaxy S5 during the show to tweet the world's most popular selfie.
But The Reg wonders how the South Korean electronics giant reacted when it realized the comedian was reportedly tweeting away on a trusty iPhone backstage – an area Samsung also sponsored, according to Ad Age.
As chronicled by the Marketing Land blog, during the show on Sunday night Degeneres' Twitter feed featured a mix of messages and photos sent from Android – and a device running Apple's iOS, Samsung's Android arch rival.
Of course, there's no suggestion Degeneres was contractually required to only use Samsung hardware on the night. But the Galaxy phone maker ponied up no small sum of money to ensure it had a major presence at this year's Academy Awards in the US.
It has to be a bit of a thumb in the eye of Samsung, which went all out to get its brand featured prominently at the glitzy Hollywood lovein. And when all eyes were on Degeneres following the superstar "selfie" that briefly crashed Twitter, her tweet feed gave free publicity to the company's smartphone enemy number one – Apple.
It's no secret that Apple and Samsung have something less than a cordial relationship; Apple co-founder Steve Jobs famously declared "thermonuclear war" against Android, which powers Sammy's handheld gear. Apple has pushed for outright bans on the sale of some Samsung products, and last year the Cupertino goliath was awarded $639m in patent-infringement damages from the Galaxy maker. ®
Sponsored: RAID: End of an era?