Cloud buyers: Why it makes sense to think local
One size of cloud does not fit all, says Trevor Pott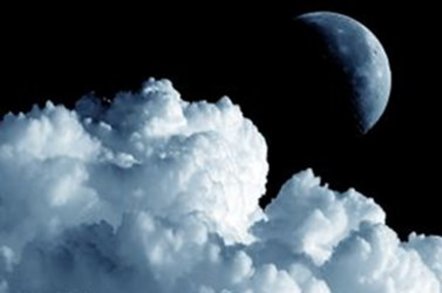 Analysis Cloud computing holds the promise of someone else taking care of automating your IT, but just because that gives you a fleet of power tools doesn't mean you should throw out your hammer, wrench set and screwdrivers.
An Anonymous Coward comment about a recent article of mine:What you need to know about moving to the Azure public cloud. He said:
"Why bother trying to compare costs if you don't factor in two of the most expensive parts of your infrastructure?
"A basic Azure account gives you 20 storage accounts and each one can have 200TB of storage. The on-prem equivalent would costs you millions. Granted your 100 virtual machines are unlikely to need that much storage, but if you are going to compare cost at least try comparing apples with apples.
"And you missed one of the major advantages of Azure, the ability to automate scale. We turn 80 per cent of our servers off during less busy periods, the process is automated and costs us nothing. We don't pay for the servers once they are off. This is almost impossible to achieve on-prem as you are paying for the hardware and licences regardless of their state."
This, to me, seems to miss the real cloud amid the marketing message.
If you are designing brand new processes married to brand new applications that are designed to scale up and down as needed, cloud computing might well be as cheap as, or in some rare instances cheaper than, running your own kit.
The rare instances in which it will be cheaper are when your workload is very bursty, seasonal or dynamic.
Consider that you are running a political campaign. You could write all the software needed from scratch, test it in the cloud and then ramp up as the campaign peaks.
After the election you could draw your resources down to just what you need for ongoing data-mining operations. At no point did would you have to buy hardware or lug it around with you.
Idle thoughts
Sadly, in today's world, the vast majority of the workloads that run in data centres are not set up for this.
What is more, this code represents sunk costs – investments in software that are not likely to be recoded for the cloud. Some applications outright cannot be coded for the way the cloud works.
A large quantity of the world's IT needs to idle, waiting for something to do. When it senses something to do, it wakes up and does it.
This would seem to be the perfect type of workload for the cloud, except that these sorts of "polling" applications are almost always in the form of a Windows application that must run on a Windows Server instance, which is spectacularly expensive to run idle.
You don't pay for what you use, you pay for what you provision
Amazon, Azure, Google Compute and just about every other cloud charges you through the nose for idling virtual machines. With cloud computing, you don't pay for what you use, you pay for what you provision.
Another thing to consider is that whatever the ability to scale your storage, you don't get storage for free: you pay for every single gigabyte. Worse: storage doesn't go away; it accumulates.
You pay for 10GB this month, 15GB next month and 20GB the month after that. You pay for what you use, but what you use next month will be more than what you use this month. The only way this is viable is if your company is experiencing continuous revenue growth. How many companies can say that is true?
What is simply ignored by the hardcore cloud evangelists is that if you own the IT gear, then in times of need you can sweat your assets. Try not paying your Azure bill for six months because an economic downturn made that unfeasible.
Do you think Microsoft is just going to let it slide? How do you control costs on cloud storage in an economic downturn?
The flip side of the coin, however, is that cloud computing is actually quite awesome.
Sponsored: Minds Mastering Machines - Call for papers now open