Optus sparks broadband HYPEGASM with gigasite trial
In this week's episode of falling for big numbers, we find $43 an hour can buy 165 Mbps LTE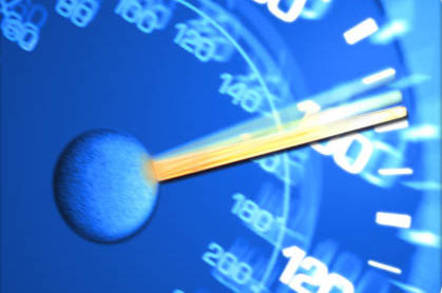 Optus has deployed a 'gigasite' delivering 1.7 / 2.3 Gbps performance (strike out which does not apply) by running seven / eight spectrum bands in a single site (strike out which does not apply) using equipment from NSN / Huawei (strike out which does not apply), demonstrating meaningless hype / the future of telecommunications (strike out which does not apply).
I've rarely seen a story so mangled when the information was right there in the press release. If you took the Huawei release, it was a 2.3 Gbps trial; if you took the Nokia Siemens Networks release, it was a 1.7 Gbps trial; if you took the Optus release it was both.
What actually happened is that Optus got the two vendors, plus a shedload of kit – the list is in the Optus release if you really want it – and demonstrated three main things:
With enough radio kit at one site, using enough frequency bands (from 700 MHz all the way to 3500 MHz) and radio standards (FDD and TDD), then the site can point a gigabit-per-second firehose into the fibre connecting the site.
If you aggregate 226.8 MHz at a single site, it will deliver 1.65 Gbps; wrap up 286.68 MHz of spectrum and you can get 2.32 Gbps.
A network demonstration with fat numbers will get an awful lot of uncritical press attention.
As always, the headline numbers are essentially meaningless in end-user-land. Nobody is ever going to rock up to a mobile base station's footprint – whether it's in the Sydney suburb of St Marys or the Newcastle (NSW) suburb of New Lambton – power up their phone, and start cooking at 2 Gbps.
The gigabit numbers are what the sites could push back into the network; the best single-user number was a much more modest 165 Mbps in the 3500 MHz band – impressive but not in the Gbps range.
After all: the end user device isn't going to easily slice and dice their browser traffic over different radio channels (quite ignoring that someone running at 165 Mbps on Optus' best prepaid recharge rate, 15 GB for $130, would as a customer be stung nearly $43 per hour; or a mere $35 per hour on a good postpaid plan).
The highest capacity delivered over one spectrum layer – 1.1 Gbps on the 2300 MHz band – would support six-and-a-bit 165 Mbps single-users – except that the top user speed was in the 3500 MHz band. ®
Sponsored: Learn how to transform your data into a strategic asset for your business by using the cloud to accelerate innovation with NetApp