Labour calls for BIG OVERHAUL of UK super-snoop powers in 'new digital world'
Shades of grey area around mothballed communications data bill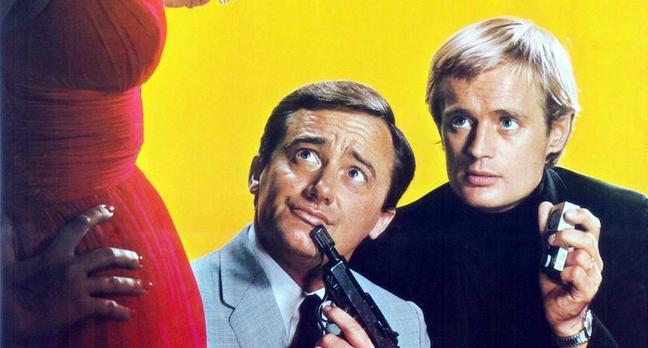 The Labour Party is edging ever closer to plans to resurrect the twice-shelved reworking of existing surveillance laws to address security issues online, if it wins in next year's General Election.
Shadow Home Secretary Yvette Cooper said during a speech today that the Labour Party backed reform that would allow spooks and cops to do more to tackle paedophiles, extremists and terrorists who operate on the internet.
"The police and security services have been under pressure to explain why they didn't know more about the murderers of Drummer Lee Rigby, and why more is not being done to disrupt the use of the internet by violent extremists looking to radicalise young people," the MP said.
Her comments, in places, echoed those of her opposite number, Home Secretary Theresa May, who had previously attempted to push her draft Communications Data Bill - colloquially dubbed the Snooper's Charter - through Parliament by similarly claiming that it would help catch malefactors.
But fierce opposition to the proposed legislative revamp effectively mothballed May's plans.
Cooper said that the Labour Party, which tried to push through the Interception Modernisation Programme when it was last in government, wanted stronger safeguards and limits to protect citizens' privacy, while also allowing Britain's spies and police to respond more readily to supposed threats posed online by criminals.
She added that the oversights and legal frameworks currently being used by the security and intelligence agencies under the Regulation of Investigatory Powers Act 2000 (Ripa) were now out of date.
The Tory-led government was criticised by Cooper for "burying its head in the sand and hoping these issues will go away". The MP thinks the Coalition should be looking at how President Barack Obama has handled such matters in the US.
Labour is calling for a variety of reforms, including:
A new national strategy for tackling online fraud, to replace the current fragmented approach, increase skills and strengthen the role of the private sector;
Stronger action against online child pornography, involving the private sector and bolstering the work of the Child Exploitation and Online Protection Agency;
Reforming Parliamentary oversight by strengthening the Intelligence and Security Committee further with permanent technological expertise and sufficient resources. The committee's legitimacy would also be strengthened by an Opposition Chair to ensure it is not perceived as an extension of government;
Reforming non-Parliamentary oversight, with a major overhaul of the system of oversight commissioners, looking at alternative models such as the Inspector General in Australia, with greater flexibility, thoroughness and independence. [Cooper says] that checks and balances in this field should not be weaker than oversight of the police, the borders agency or prisons;
A review of the 2000 RIPA Act, to make sure the law keeps up with the challenges of the digital age; and
A debate about the wider challenges over privacy, data and the private sector, and how we protect British citizens' interests in a global internet where everyone follows different rules.
Cooper peppered her speech with references to concerns about privacy and security in a move to try to shift the debate by suggesting that safeguards were possible if discussions about the contentious topic were able to flow more freely.
At one point, she noted that master NSA squealer Edward Snowden had damaged the image of national security by exposing the scale of surveillance being carried out by spooks on both sides of the Atlantic.
"These issues – online crime, private sector data storage, intelligence operations – are often treated as separate," Cooper said. "Yet all raise the same fundamental questions about how we sustain both liberty and security in a digital age."
In related news, a bill to amend Ripa that that was due its second reading in Parliament on 28 February has lapsed. The bill would also have made changes to the Intelligence Services Act 1994 to "ensure judicial oversight of the use of material derived from British citizens by means of surveillance of telecommunications; to make provisions concerning the operation of the Investigatory Powers Tribunal; and for connected purposes". The proposed bill came from LibDem MP David Heath in the wake of Snowden's revelations.
No word yet on whether it will be revived, however. ®
Sponsored: Application managers: What's keeping you up at night?