Daimler hints at Android-powered telematics in future cars
Job ad seeks devs with Chocolate Factory expertise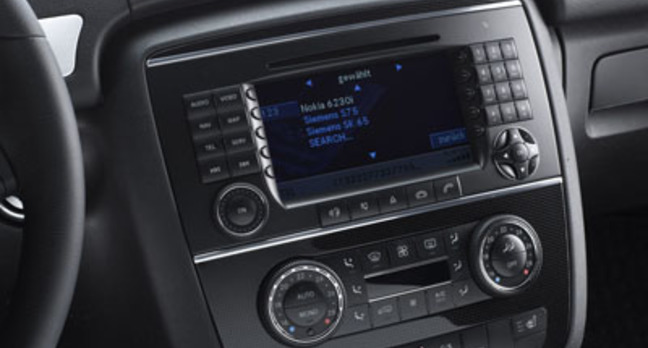 A job ad posted by Daimler-Benz has lit the world up with speculation about Google's plans to keep pace with Apple in the in-car operating system market.
The ad, posted here, is calling for an engineer to work on "Google Projected Mode" technology, to integrate Google's technology with Mercedes' MBConnect communications system.
The job ad says the engineer will join a team of seven working on "development and support of smartphone connectivity, internet browser and traffic telematics services and live traffic" (translated).
"You are responsible for the application integration of smartphones using the Google Android operating system by means of Google projected mode to the head-unit," it continues. 'Head-unit' is auto industry jargon for audio and video systems.
(Although "Google-Projected-Mode" is verbatim from the German language advertisement, The Register can't help wondering whether there's a linguistic confusion or even a typo; the name as it stands doesn't make much sense.)
The aim is to integrate smartphone functions such as playing media content, phone calls, messaging and navigation with the vehicle's control system, the ad continues. "You [will] develop one of the most significant technological innovation in the field of telematics, which should be used in all Mercedes-Benz vehicles and in all markets worldwide," it adds.
It seems, then, that although Apple lined Mercedes up first, the German giant doesn't intend to exclude the world's top smartphone platform forever. It's not hard to see the two operating systems co-existing: Apple compatibility could still be present in the audio unit and Android could be the embedded OS handling telematics services that pipe data into the head unit. Such an arrangement could be a cheap way to do things given Android hardware is rather cheaper than iThings. ®
Sponsored: Are DLP and DTP still an issue?