Frenchman eyes ocean domination with floating, mobile Bond villain lair
Sub hangars, abyssal probe, immense tower with 'Eye' at the top
A snip at just forty MEEELLION Euros
The beast will eventually cost around €40m, and Rougerie has already raised close on €350,000 with some tin-rattling down at (where else?) KissKissBankBank.
That cash is destined for the "Eye of SeaOrbiter", a lookout post and comms centre 18 metres above the water. In return for their investment, those who've pledged €15,000 and over will enjoy two days on board and "one night under the sea", while the five people who've so far promised €40,000+ are destined for "a deep dive in a dual submarine".
There are currently no takers for the >€45k pledge, which earns a negotiable "adequate experience". For El Reg, that would involve sitting in a black leather chair up in the Eye of SeaOrbiter, and stroking a white Persian cat while our faithful Korean sidekick trains missiles on Google's mystery barge fleet.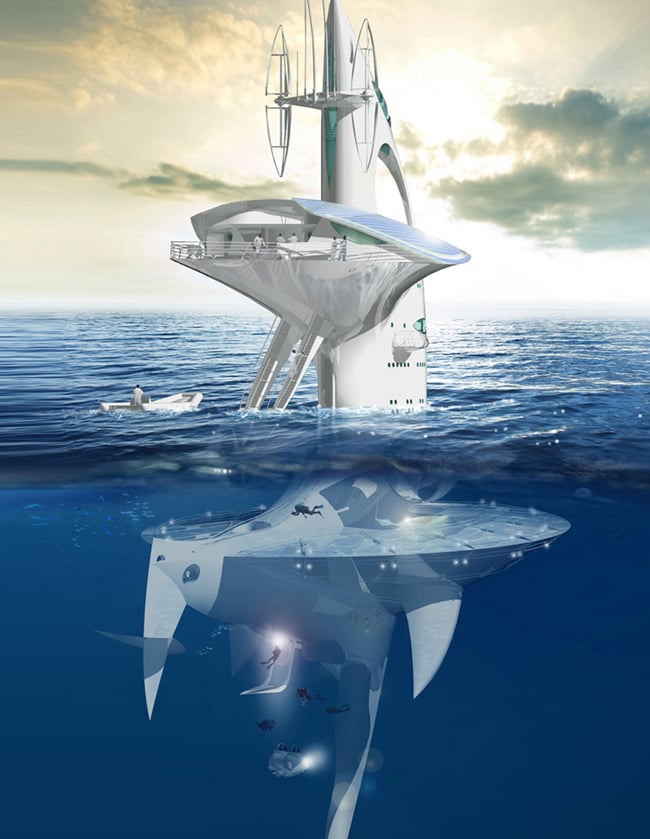 Captain, set course for the Googleplex. Now!
Those of you who are sceptical the SeaOrbiter could take on the might of Mountain View are directed to the partners page, which features NASA, ESA, EADS and Microsoft on the roster of heavyweight backers.
Agreeably, Rolex is also on the list, one-time supplier of essential kit to the man who will eventually have to storm and sink the behemoth. ®
Sponsored: Minds Mastering Machines - Call for papers now open