Who earns '$7k a month' but can't even legally drink? A tech intern!
Glassdoor reveals astonishing salaries of Silicon Valley undergrads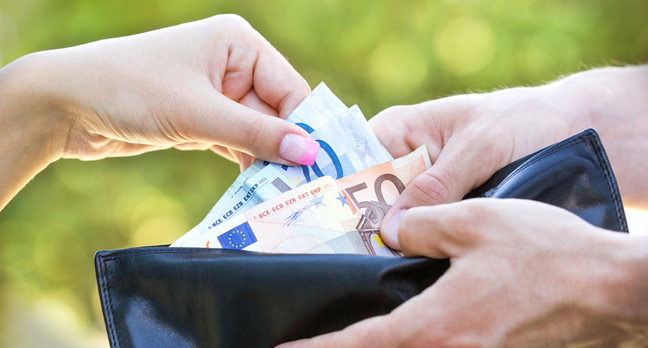 Tech company interns are paid up to $7,000 a month, making them the most well-compensated trainee worker bees in America, it was claimed today.
The youngsters' surprisingly high salaries were published today by job review website Glassdoor, which drew up a list of the 25 highest-paying companies for interns.
Anti-terror-tech biz Palantir paid its trainees an average of $7,012 (£4,184) a month, it was claimed. Coming in close second was VMware with $6,996 (£4,174) a month, and Twitter with $6,791 (£4,052), according to Glassdoor.
Large technology firms justify the generous salaries they dish out by pointing out it's very difficult for them to hire people with the right skills – and so they must compete with their rivals to get the best interns, pushing up wages.
They also tend to note that living costs in Silicon Valley are very, very high relative to other parts of the US.
By comparison, the median household income in the US is $53,046 (£31,654) a year, or $4,420 (£2,637) a month, highlighting the gulf in opportunities between typical workers, and those with the skills that Adam Smith's large, uncaring invisible hands demand.
Some people may argue that these interns are typically college students who have enormous university bills to pay off. While this is true, we would point out that Substance Abuse Counselors – who usually require a Bachelor of Science degree – can expect to make about $40,000 per year, according to Glassdoor, and fully qualified psychologists (a job that typically demands a Master of Science and sometimes a PhD on one's CV) have a median income of about $60,000 in the US.
Meanwhile, closer to home, a UK systems administrator can expect to pull in a median salary of about $50,000 (£30,000) a year in London, or so Glassdoor claims.
Of the top 25 companies by intern pay, only six were not traditional tech companies, we're told. Besides salary, some of the other top motivators for an intern to work at a particular company was the opportunity for career growth. ®
Sponsored: Fast data protection ROI?