Battling with Blizzard's new WoW expansion and Diablo revamp
El Reg gaming mistress given sneak peek at the dev's EU HQ
The devil and the detail
Playing Diablo III: Reaper of Souls on a console thankfully felt nothing like a PC port and more fun than you can throw a divine bolt of wrath at. Diablo III vanilla just didn't cut it with the hard-core hack and slash faithful, so will this expensive expansion revitalise the franchise? Luckily patch 2.0 will sweeten the deal a little before we have to lay out any cash.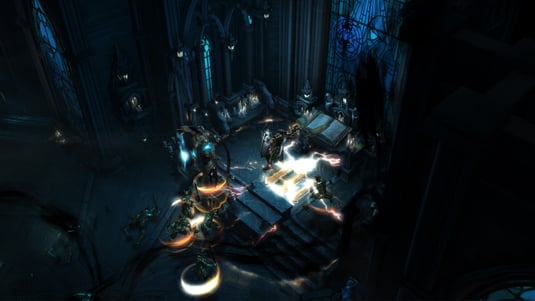 Keep it dark
Reaper of Souls raises the game's level cap to 70 and introduces a whole new Act (Act V) in which you battle against Malthael – the Angel of Death and new owner of the Black Soulstone – to stop him trying to destroy humanity. The new Adventure Mode will appeal to players looking for a more open world to discover with a new clan – Axis of Weasels, anyone?
Unlike Warlords of Draenor I get a new character class to play. Bravo! The Crusader is described as a mid-range mêlée tank comparable to Diablo 2's Paladin class but obviously more devout. The impressive Shield Bash and fiery horse of death are two skills to die and go to heaven for.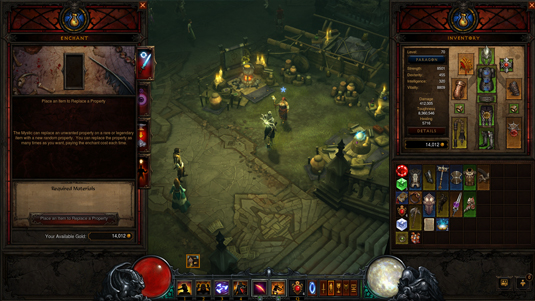 Taking stock
The increased level cap means there are plenty of new skills and runes to acquire, and a revamped endgame system provides plenty of hack and slash to keep the hardcore happy. Paragon levels are global across my account instead of assigned to my individual characters.
The introduction of Nephalem Rifts are a innovative addition to the Loot Run system; random 15-20 minute dungeons are generated, allowing me to battle my way through a variety of different adversaries in the eternal quest for legendary gear. Diablo III, repetitive no more they proclaim, but I'm withholding judgment until my Crusader chick gets to 70.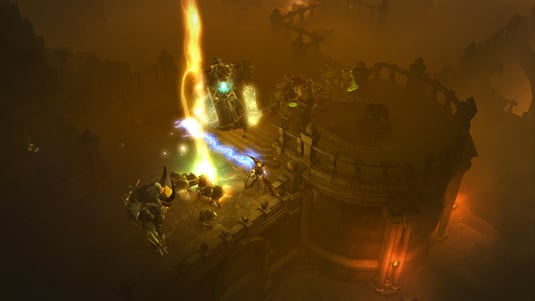 The heat of the moment
The quest for superior gear is also aided by the remapped Loot system, which means that loot drops less often, but is more likely to be directly advantageous to my character. Smart Drops, a new mechanic, tweaks stats according to my character. Featuring almost a third of vanilla Diablo III's loot drops, here's hoping there will be more legendary items and the potential to shake up my character build significantly.
This game needs rebalancing after the removal of the auction house system where I could purchase my way to greatness, at least Loot 2.0 makes the drop system more meaningful. Even so, is this admittedly substantial expansion too little too late?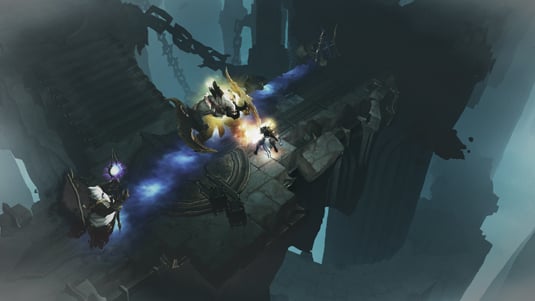 Combat fatigue?
One thing that's drawing this lapsed player back into the fold is the shift in narrative and even though I'm playing a Crusader I'm glad Diablo has returned to its bleaker gothic horror ancestry. According to Leonard Boyarsky, a senior world designer for Reaper of Souls who was at the event, Blizzard has prioritised expanding and implementing this new darker more sinister lore.
Yes, they may have been just expansions but everything I played during my time at Blizzard HQ felt fresh, exciting and most of all fun. Indeed, I think it's quite remarkable Blizzard can still instill this sentiment in franchises that have been around for over a decade, I just wish the phrase, "A fool and her money..." didn't keep popping into my head. ®
Sponsored: Minds Mastering Machines - Call for papers now open