New radio tech could HALVE mobe operators' bandwidth needs
Might contravene today's LTE specs, but Kumu Networks' idea could go far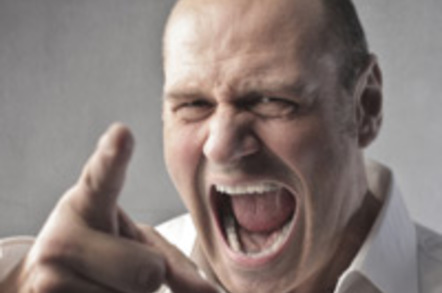 MWC 2014 A team from Stanford University has patented a technology which could make a huge difference to mobile phone operators by halving their bandwidth requirements overnight.
Kumu Networks is showcasing tech which allows radio equipment – such as that used by mobile telephones – to send and receive on the same frequency. It does this in a similar way to a noise-cancelling headset. By knowing what a base station is transmitting it can cancel out the information from the very faint signal it receives.
Joel Brand from Kumu claims that this will exactly double throughput. He says it's taken seven years for the last doubling in spectral efficiency and that we are reaching the Shannon limit; the ultimate mathematical limit of bandwith governed by signal and noise. It's talked about by radio engineers in the same way as processor bods regard Moore's Law, although improvements in spectral efficiency have a distinctly limited lifespan.
When you think that mobile phone networks around the world have paid billions of dollars for spectrum, something which lets them use it twice as much – or which would let them buy half as much in future – is obviously appealing.
One of the problems faced by Kumu is that of standards. Indeed, the LTE specification prohibits the use of the same frequencies for send and receive, but Brand points out the technology is frequency agnostic. It can be used where there are no such rules, such as microwave for backhaul.
Kumu is keen to influence the specifications for 5G with its technology. Claims that the company is perfecting its idea – the concept has been around for decades – have triggered a lot of 5G discussion. Kumu envisages a model where 5G phones act as relays for signals – a mesh network – so that the mobile phone operator can reduce its expenditure of pico and femtocells small cells.
Kumu says that by transmitting and receiving on the same frequency there is none of the reduction in bandwidth traditionally seen in mesh networks. It also opens up the possibility of Tetra-like systems where, because handsets can communicate directly, they will still work for emergency teams to talk to each other in disaster areas where the local cells (or base stations, in UK parlance) may have been destroyed.
The company has raised $25m in venture finance and is building demonstration prototypes. The equipment on show at MWC was running at 1900MHz but will be switched to 2600MHz and was booked to go out to a major US network for trials.
They expect deployments of the technology next year, but to get it into handsets will require a company which makes the modem chips for mobile phones to license the tech and bake it into their silicon. Kumu estimates this will take three years. ®
Sponsored: Learn how to transform your data into a strategic asset for your business by using the cloud to accelerate innovation with NetApp