50,000 women knocked up by big data, wearable tech, crowds and cloud
There's an app for predicting ovulation, but thankfully not yet an app for … ahem … that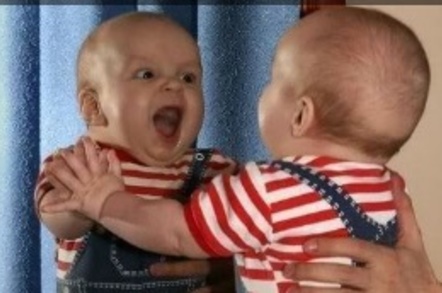 Big Data, cloud, wearable computing and crowdsourcing boosters now have very, very tangible evidence of the technologies' power: 50,000 new humans.
So claims an outfit called Ovuline, which offers an iOS and Android app dubbed Ovia Fertility that asks users to input details about their health and menstrual cycle, and can even slurp data from wearable fitness-tracking devices, the better to predict when women will ovulate.
The app gathers data from all users, uploads it to its servers, crunches it big-data style and applies a "fertility algorithm" that uses 40 million data points contributed by 250,000 users to predict when a woman will become optimally fertile.
With that prediction in hand it's over to you, dear reader, for some horizontal folk dancing in order, because thankfully there's not yet an app for that.
Things are going so well the company today blogged that 50,000 women have become pregnant with its help. They've done so, the company says, three times faster than those who use other methods.
Ovuline says its service was created with help from Harvard boffins and puts "real science" in the hands of those who wish to conceive. 50,000 pregnancies is evidence they're on to something, not least a healthy, big bouncing case study for those who enthuse about the cloud/mobile/social age changing everything. ®
Sponsored: Minds Mastering Machines - Call for papers now open