LOHAN chap brews up 18% ABV 'V2' rocket fuel
Commemorative Vulture 2 mead will knock your socks off
Here's the recipe
1: Chuck 1kg brewers sugar in clean, sterilised 5 litre water bottle. Add approx. 1.5 litres warm water, and shake it like mad to dissolve. When you shake the bottle, don't forget to put the bloody cap on or it'll get VERY VERY sticky, VERY VERY quickly.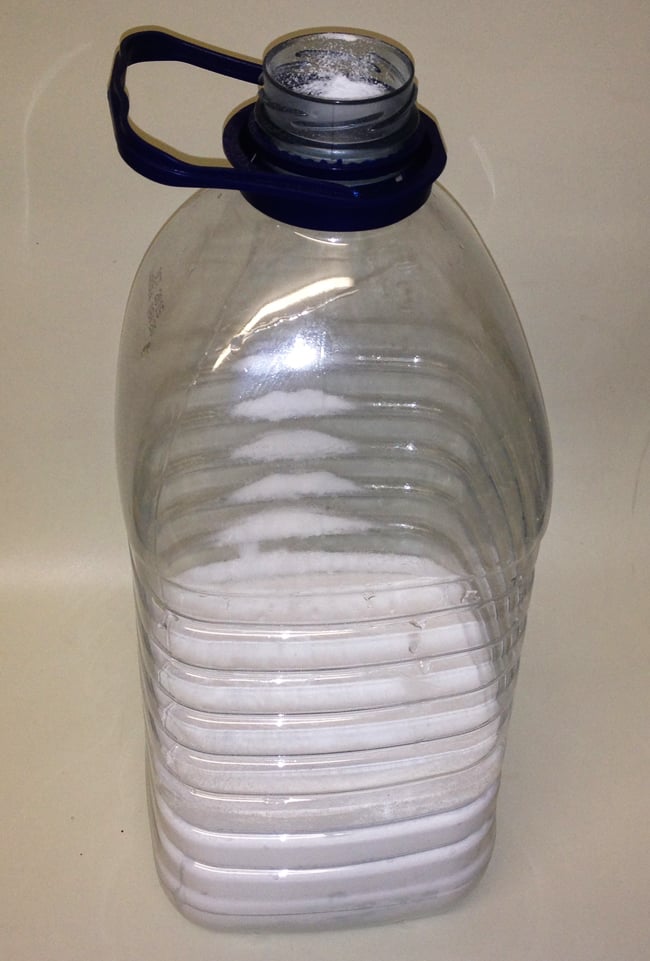 2: Pour the honey into the bottle, rinse the jars with hot water to get all the goodness out, and add to bottle. Add another 0.5l water and shake like ballyhoo for about five minutes, until all is dissolved.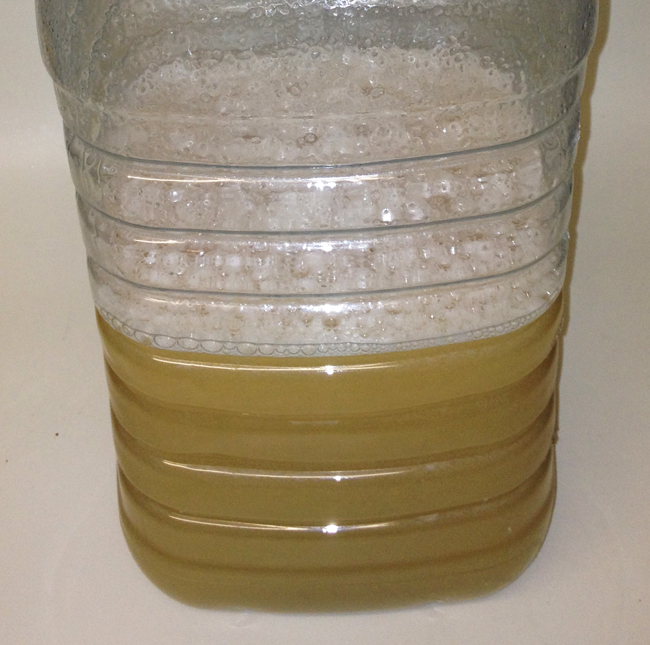 3: While this is settling, prepare the "spice mix" (actually no spices used, but it sounds cool!), plus all the chemical-type stuff in the recipe. Bung the "spice mix" in and give the bottle another shake like an epileptic rattlesnake on acid. Let it sit for 10 mins while you prepare the yeast...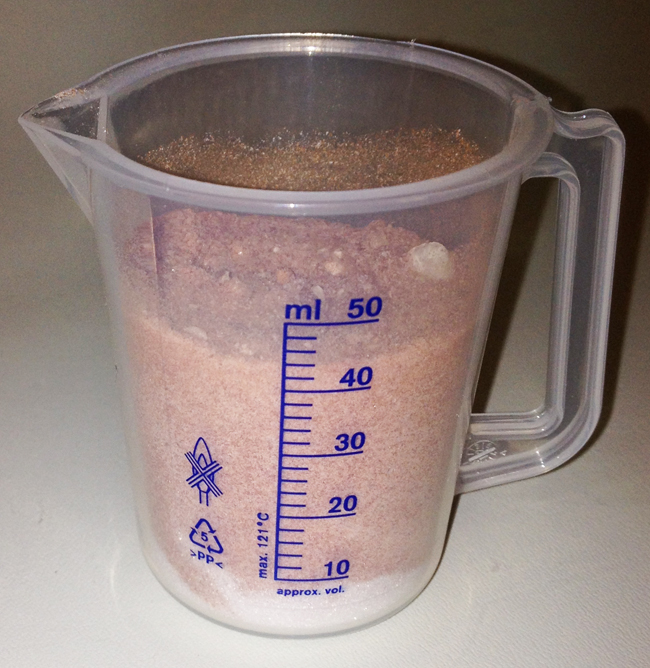 4: Add 10g Turbo Nutter Bastard High Alcohol Yeast to a glass of lukewarm water with 5g of brewer's sugar to help the medicine go down and activate the yeast.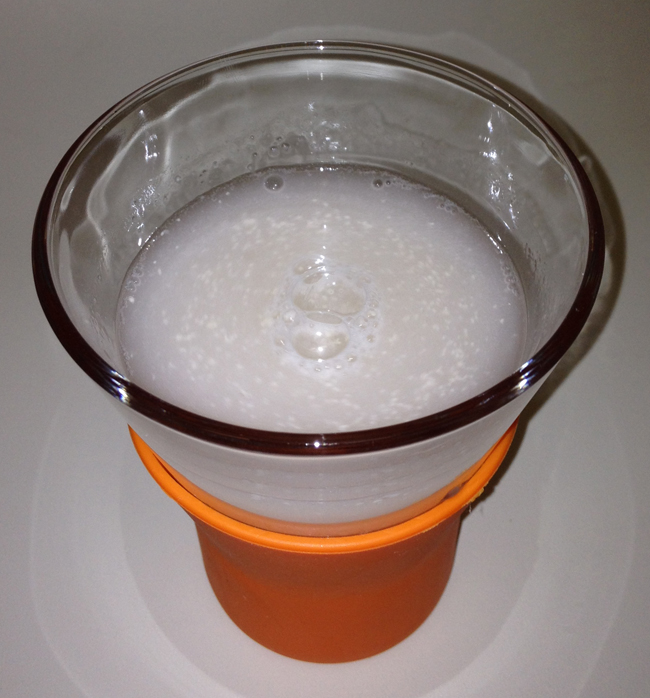 5: After 10 - 15 minutes, carefully chuck the cloudy sludge into the water, honey, sugar and spice mix prepared earlier. Yet another violent attack of shaking the mix is needed. Thankfully, this is the last one. Decant some brew into a long sample jar, and test with a hydrometer. My reading was a tad over 1.124, so assuming the yeast does its job, we're looking at a brew of about 18% ABV. NICE!!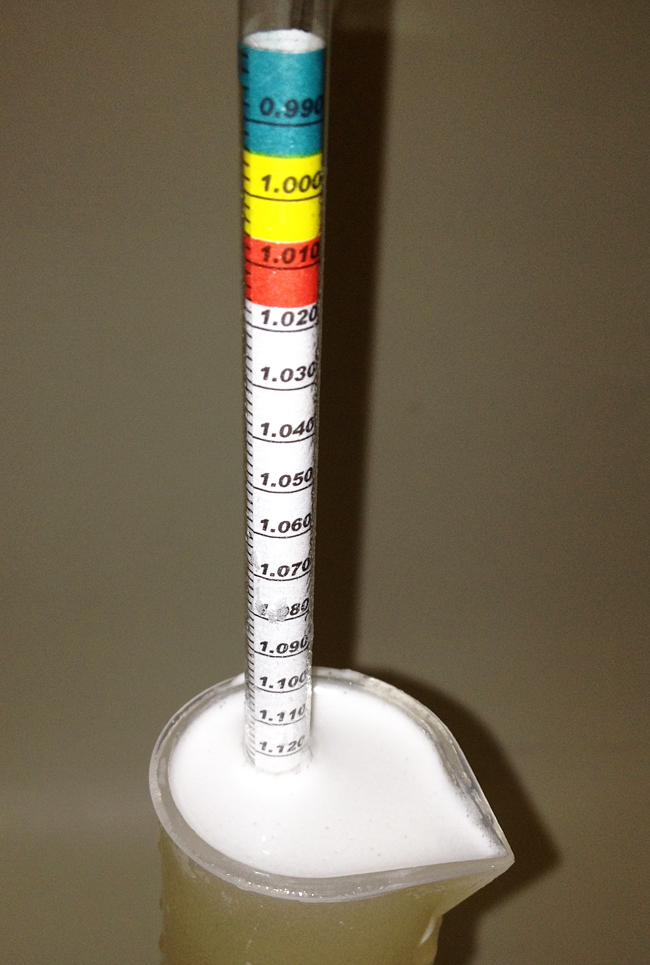 6: Tip the test jar contents back into the 5 litre bottle, coz we don't want to waste any of the delicious beverage, and screw on a SHAX BUBBLER, which is a homebrew zero maintenance airlock. Pop into a warm dark place for a couple of weeks, and come back for the next instalment...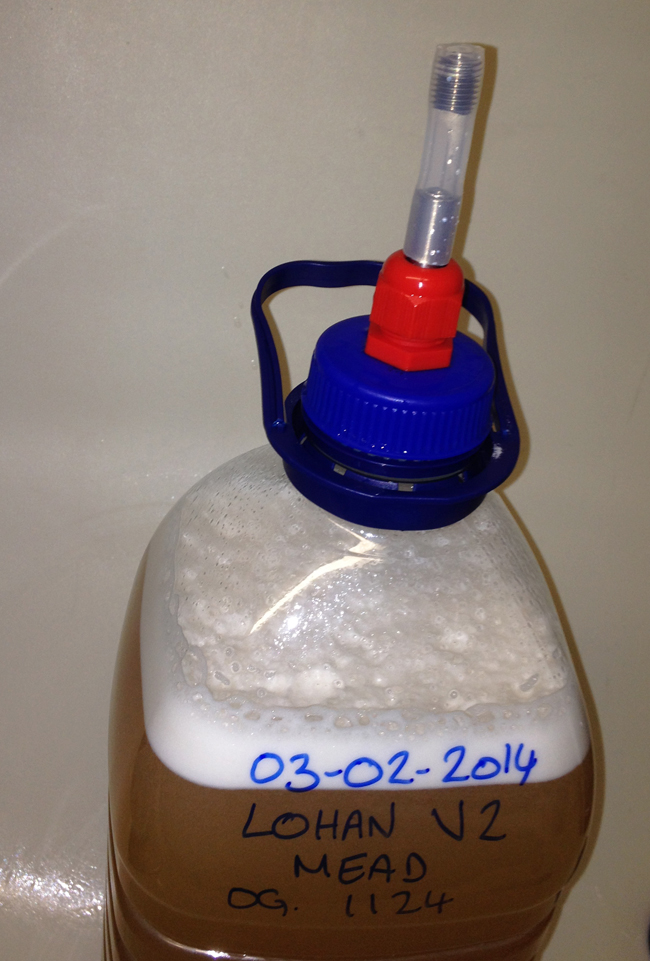 Splendid. Bottling is next up on Paul's V2 mead agenda, and here's his teaser of how the finished brew will look: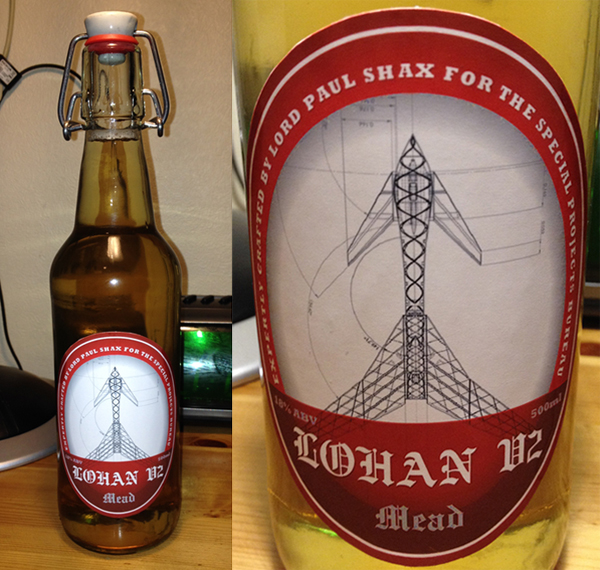 Note the volume on the label in this case is rendered in millilitres, rather than the pints on the mock-up label at the top of the article. Both are accepted El Reg units, but we reckon the Bulgarian airbag would be more appropriate. ®
Accordingly, the rest of the LOHAN team is looking forward to cracking open a few 0.8681 Bulgarian airbag bottles of V2 in the course of the forthcoming Punch and Judy flight tests. Cheers. ®
Sponsored: Minds Mastering Machines - Call for papers now open