Facebook ditches TOP SECRET email service. Did YOU know it had one?
'Most people haven't used their @facebook email' admits official mouthpiece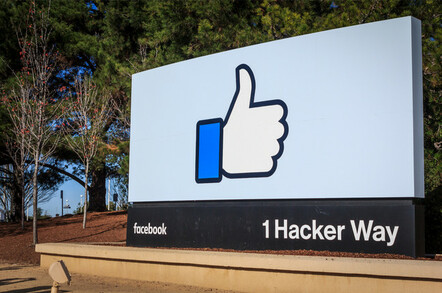 Facebook is quietly closing down its failed attempt to get its users to switch over to its @facebook.com email addresses.
The social network said it would be letting Facebookers know through the site that it would be getting rid of the addresses. Any stray email that is going to an @facebook address will be diverted to folks' primary address associated with their account.
A Facebook spokesperson said the firm was making the move because "most people have not been using their @facebook email addresses".
The experiment was a bit of a dud from the start, struggling to wean users away from the existing email address they had to have in order to sign up for a Facebook account in the first place.
The service gained no favour from being heavy-handed either, such as when the site started displaying @facebook addresses on user Timelines instead of people's third party accounts from the likes of Gmail or Hotmail without their consent.
Its mobile app also started rewriting phone contact books with @facebook email addresses.
Facebook had hoped when the email system was launched in November 2010 that users would eventually look to the social network to be their entire inbox, with emails, Facebook messages and texts in one place. ®
Sponsored: Minds Mastering Machines - Call for papers now open