Health boffins say wind turbines don't make you sick
National Health and Medical Research Council finds no link, gathers more data anyway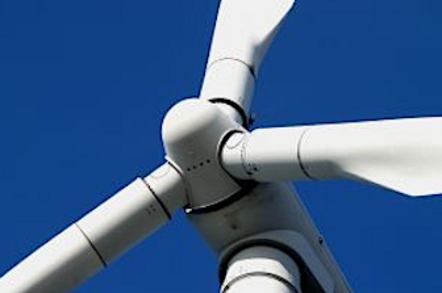 The twentieth review of the impact of wind turbines on human health in Australia since 2003 has found the same thing that the previous 19 found: there's no evidence that wind turbines have any impact on human health.
The review (PDF), by the National Health and Medical Research Council, was requested by the incoming government in 2013 as a sop to the anti-wind lobby.
Its conclusion is simple:
"NHMRC found no consistent direct evidence that exposure to wind farms was associated with any health outcome. The few associations reported by individual studies could have been due to chance. Therefore NHMRC concluded there is no reliable or consistent evidence that wind farms directly cause adverse health effects in humans."
More interestingly, the report highlights the poor quality of research purporting to discover such evidence: of 2,850 literature references the NHMRC's reviewers were able to identify, plus 506 sent to them during a call for public submissions, hardly any met the quality standard required to be admitted to the review.
As well as excluding purely self-reported claims of health effects, studies had to compare groups with different levels of exposure, explain their data collection, report on health/health-related outcomes, and include analysis of results.
Out of the more than 3,000 documents the NHMRC had to filter for this review, just seven met the standards – in other words, only seven studies into the effects of wind turbines, cited in 11 published papers, were actually good enough to count as "scientific". Of the 506 documents submitted directly to the NHMRC, just four were scientific studies.
Apart from two studies that weren't in English (presumably the budget didn't cover translation), exclusions were based on criteria like:
Study design unsuitable — qualitative study design or case reports;
Outcomes unsuitable — sound or noise level measures, sound directivity, attitude or other non-health-related outcomes;
Duplicate study or data — the study duplicates the work or data reported in a previously identified and included study;
Exposure unsuitable — exposure is noise from sources other than wind turbines; or
Comparator unsuitable — comparisons between groups exposed to different noise sources.
In other words, there's an awful lot of dross masquerading as wind turbine science.
So poor is the literature that the NHMRC has invited another round of submissions, this time to its draft report, to identify studies published after the 2012 cutoff date used for this study.
Professor Warwick Anderson, CEO of the NHMRC, said: "There is some consistent but poor quality evidence that proximity to wind farms is associated with annoyance and, less consistently, with sleep disturbance and poorer quality of life. However, it is unknown whether these effects are caused by the wind turbines themselves, or by other related factors."
Once the next round of public submissions is completed, the NHMRC will issue a call for targeted research into the issue. ®
Sponsored: Minds Mastering Machines - Call for papers now open