Mobile World Congress: It's not about the SHINY SHINY anymore
You don't put devices into containers... you put containers into devices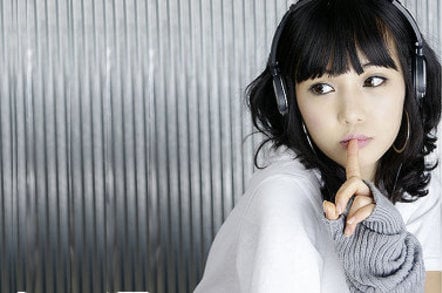 Comment The industry hog roast and hoedown that is Mobile World Congress used to be all about who had the shiniest new smartphone, tablet or random mobile-related gadget. But things have changed.
Although there is still the normal (or perhaps abnormal) proportion of Lycra-clad mobile-touting booth babes to soak up the furtive gaze of the more feral male executives in attendance, this is a different show.
We could now justifiably call this event Cloud World Congress ... Oh & Those Device Things.
This year's show is all about software defined networking, mobile device management and backend distributed enterprise computing designed to feed the end user on the handset of their choice.
Keep their Facebook 'Friends' out of your secure-for-enterprise container
An emerging trend in this area is containerisation. This is supposed to offer an answer to security and device management concerns in the face of the BYOD "phenomenon" (or even Bring Your Own Everything, BYOX, if you're a more serious doom-monger).
Containerisation is, if you will, almost like virtualisation within virtualisation. It is the separation of distinct computational zones inside a device's memory space so that (for example) work and personal data can be kept apart. Going further here we also see that applications, content, email and web access itself can be containerised and then encrypted so that compliance is adhered to.
More sophisticated containerisation might also feature functions such as cut-and-paste restrictions and selective content wiping to corral a user's usage of data.
Analysts at Forrester suggest that software application developers are just starting to grapple with the biggest change to system architecture since the rise of client/server in the early 1990s: that is, omni-channel clients deployed on smartphones, tablets and other connected devices.
This isn't just Mobile Device Management (MDM), this is Enterprise Mobility Management (EMM). This isn't just DevOps, this is mobile DevOps.
"Mobile DevOps makes it easy to build and test rich API-based mobile applications, gain deep insights into performance, user experience, crash and log analytics, and automate and support these mobile applications when deployed onto millions of devices," bubbles Ram Varadarajan, general manager of new business innovation at CA Technologies. CA prefer to call its version of all this "containerization", as opposed to containerisation.
So we're all OK now, then? If all goes according to plan, BYOD won't be such a worry and containerisation will be lovingly welcomed by both the developer and operations side of the mobile DevOps coin... but will this be the case?
The answer is probably yes and no. As the vendors attempt to push the envelope from their side, who knows what the state of containerisation fragmentation will be by the end of the decade. Cisco is also well known for working in this space and Good Technology claims to have invented Mobile Containerizaton (U.S. Patent 6,708221 pending).
There's a lot going on at the back end of the mobile workspace ... and it's taking some of the gloss away from the gadgets this year. ®
Sponsored: Minds Mastering Machines - Call for papers now open