Years of AWOL Windows Phone features finally show up in video leaks
Long overdue 'quiet hours' function so WinPho fans can catch some shuteye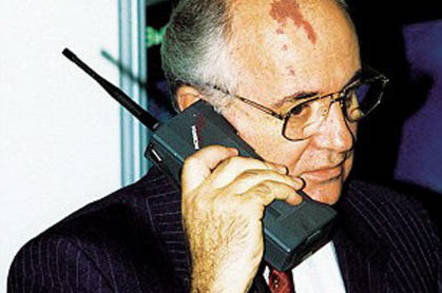 The first major update to Windows Phone since November 2012 is expected to be revealed in April, but details have already started to emerge.
Sleuths combing through the new SDK for Windows Phone which developers released privately a week ago have published long lists of new features – and there's a purported video of the long-awaited notifications system, too.
Amongst the features identified are "actionable notifications" – familiar to Android and BB10 users – email encryption, "quiet hours", geofencing support, and more options for scanning material into Office.
The notifications system was slated for Windows Phone 8 but the team later said it didn't have time to complete the feature. You can see a demo video here, although it's obviously an early cut. The icons for "lock rotation" and "lock display" are the same – which will surely be fixed on release.
The frustration is largely cumulative. Just as the rest of Microsoft moved to an annual release cycle, Windows Phone slipped down a gear to an 18-month cycle. The WP team has released three updates since 2012 - but that Windows Phone 8 release largely entailed behind-the-scenes plumbing - putting the system on to a new kernel. This Microsoft managed to do with the minimum of pain for developers and users.
But it means the last great expansion of the feature set was in 2011, in the 7.5 "Mango" release, when Android was still on 3.2 Honeycomb. That's so long ago, it's almost old enough to feature in one our Retro Computing specials, like the Antique Code Show.
In the meantime Google has greatly improved the features, the polish and now the footprint of Android.
April should see Windows Phone 8.1 finally unveiled at Microsoft's Build conference for developers, with new devices to follow in the summer. As a consequence, Mobile World Congress in Barcelona isn't expected to see any new WP kit – it's the worst time to launch one – and acquisition of Microsoft's Nokia devices is still not quite complete. For fireworks next week, look elsewhere. ®
Sponsored: Minds Mastering Machines - Call for papers now open