Birds Eye releases 'mashtags' social spud snacks
Tasty treats have been salted and hashed but can still harden your @rteries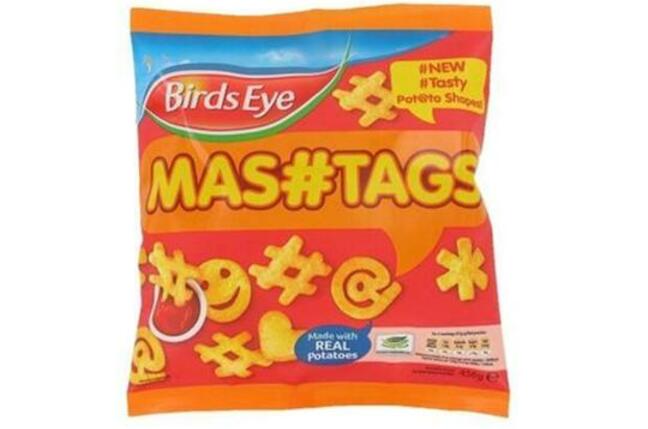 Frozen food outfit Birds Eye has released a new product called "mashtags", processed potato snacks in the shape of characters often used online.
The new product hasn't yet made it to Birds Eye's web site in the USA or UK, but we're willing to guess the new product is closely related to the Potato Waffles from the UK site. Those delightful creations, which you can bake or fry, are said to be "made with freshly mashed potato" and according to Birds Eye's ingredients list also contain "Vegetable Oil, Potato Granules, Potato Starch, Salt, Stabiliser (E464), White Pepper."
Intriguingly, Birds Eye also says the product is "Made with at least 106g of fresh potatoes in every 100g of waffles." Presumably the missing six grams is water that evaporates during the wafflisation process.
Back to "mashtags". Birds Eye isn't saying much about the product other than offering the image below that depicts snacks in the shape of the "@" character, the "#", a "♥" and a smiley face.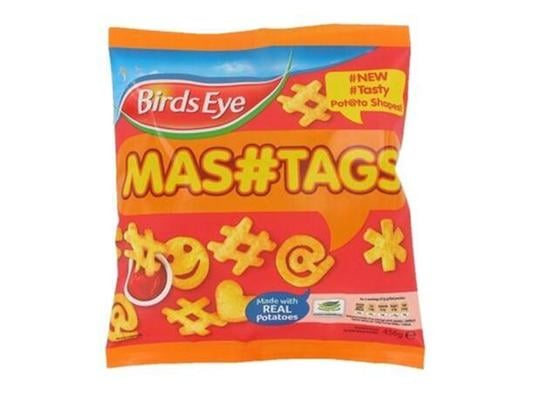 Mashtags have been salted and hashed
Vulture South is happy to dub the last the "LOLbite" and to suggest that Birds Eye may soon find itself on the wrong end of a sueball flung by someone claiming ownership of the term "potato hash" for the #-shaped treat. In the public interest, we should also point out that eating too much food of this sort could harden your @rteries and cause a ♥ attack, at which point an upside-down LOLbite could be the result. ®
Sponsored: RAID: End of an era?