Azzurri tugs former sales star from Vodafone
Needs help with bagging those big cloudy contracts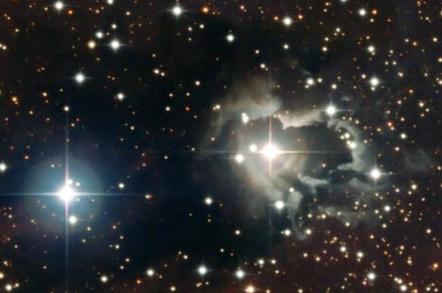 Azzurri has raided Vodafone's reservation to poach one of its former shining stars, with Antony Vigar set to return to the south-coast comms integrator as head of business development.
With one eye locked on the Intelligent Cloud Optimised Network (ICON) launch, the firm needs someone to replace the previous incumbent Jason Elliott who hot footed it in December to spearhead the charge.
Sales director Craig Wellman said it needs someone well versed in the enterprise comms landscape as customers shift from the old world tech delivery models toward hosting and cloud services.
Vigar was sector head for media and hi-tech accounts at Vodafone over a two-year period, prior to that he was at Azzurri for more than seven years, latterly as head of specialist solutions.
During his time on board he was credited with playing an "instrumental role" in scoring some big contract wins including the AA, Saga and insurance group Hastings.
Management will be expecting Vigar to again bag some large telephony and contact centres accounts again, given the tough couple of years Azzurri has endured.
The company's backers, a seven-strong banking syndicate, have written off hundreds of millions on debt from the balance sheet to give it a better chance to prosper, as sales continued to decline and profits turned to losses.
During this period a bunch of senior hitters left for pastures new and morale internally was said to be pretty low, sources told us previously.
The director of new business, bid management and sales operations, Elliott left in December and is now MD at SafetyBank. This was the same month that head of marketing Dan Roche also exited.
CEO Vim Vithaldes is set to leave in July after several years at the helm to spend more time with his family, and a search for his successor is underway.
ICON is the culmination of a £3m capital investment from the banking syndicate. ®