See me after class: Apple scores AAA rating from brand-botherer
'What sets it apart is its ability to monetise that brand' *cough*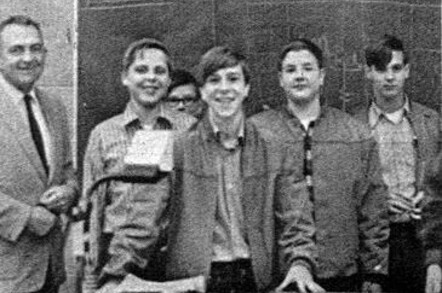 Apple has been named the world's most valuable brand for the third time in a row, with No 2 Samsung narrowing the gap slightly but still trailing behind.
According to Brand Finance's Global 500 list, Apple's brand value in 2014 is $104bn, up 20 per cent from $87bn in 2013. Samsung, meanwhile, was judged to be worth $79bn, up from just $20bn last year.
The firm opined: "The Korean giant's improving reputation for reliability, a faster pace of innovation and wider range of devices are among many factors that have seen its brand value increase by $20bn to $79bn this year."
With the exception of Walmart or perhaps General Electric, all the other firms in the top 10 are tech companies. Google is placed in third, followed by Microsoft and Verizon.
Brand Finance assigns each company a brand value based on analysis of market performance, visibility, desirability and consumer sentiment.
"Apple also has a powerful brand, rated AAA by Brand Finance," said Brand Finance chief executive David Haigh. "However, what sets it apart is its ability to monetise that brand. For example, though tablets were in use before the iPad, it was the application of the Apple brand to the concept that captured the public imagination and allowed it to take off as a commercial reality."
Even the briefest bite of the golden Apple is enough to boost the fortunes of firms lucky enough to be associated with Cupertino, a fact easily proved by the performance of GT Advanced, which is soon set to start making sapphire glass screens for Apple's new phones.
Its share price jumped by more than 8 per cent yesterday. Since November last year, its stock has increased in value by more than 50 percent, with shares going from about $8 a pop to more than $12.
Analysts at wealth management firm Canaccord Genuity also hiked up their price target from $13 to $15 as details of the sapphire glass production facility in Mesa, Arizona, emerged. Ironically, the very same analysts saw fit to lower Apple's price target from $600 to $570 last month, amid fears the climate of innovation within Cupertino had clouded over. ®
Sponsored: Minds Mastering Machines - Call for papers now open