Smart getaway drivers would yell at Officer Glasshole: 'SafeSearch off, Horse porn'
Plus: 'Online petitions. The very least you can do, without doing nothing.'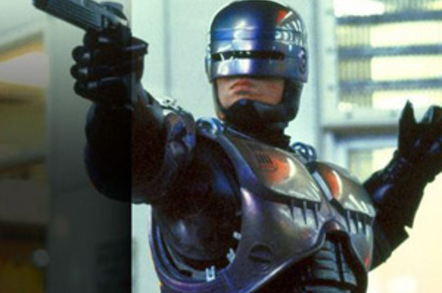 Quotw Redundancies at big tech firms, including both HP and Dell, were big news this week. At HP, the company has refused to rule out making roles redundant in the UK and then shifting them to parts of Europe where average salaries are lower.
Corporate PR Clare Loxley said eloquently:
It's a mixture of activities [in the redundancy process]. I don't have the percentage of work that is going… it would be wrong to say we are not offshoring.
Meanwhile Dell appears to have let more workers go than it meant to in the voluntary redundancy portion of its restructuring into a private firm. The firm had told workers that anyone who didn't have the "passion and enthusiasm" for a new era at the company could see themselves out and it appears that more than a few took the firm at its word.
A source said:
We heard the goal was for seven per cent to take it and they well exceeded that, management is scrambling to figure out the fall-out and they may end up replacing some of the people who left, even in the US.
Tuesday this week was nominated the "The Day We Fight Back", a day for tech firms and activist groups to make their (online) presence felt and strike back at mass surveillance. The mass protest was pretty much an internet thing, where folks stuck banners on their websites, shared memes on Facebook and that sort of thing, rather than leaving the safety of their homes and workplaces and actually marching on anywhere. As one Redditor commented:
Online petitions. The very least you can do, without doing nothing.
Yahoo! Mail made something of an error this week when it thought the best way to placate its users for their inability to access their emails was with a crying baby cartoon with the tagline "we are over capacity". Needless to say, the denizens of the land of Twitter weren't very impressed:
Really @yahoomail ? Am _I_ suppsed to be the whiney baby in the scenario where YOU are 'over capacity'? pic.twitter.com/RbyHLX3P1U

— Leslie H (@Kappadonna) February 10, 2014
My #yahoomail message, telling me "sorry, we are overcapacity," with a picture of a crying baby, is not acceptable.

— Thomas McKenzie (@thomasmckenzie) February 10, 2014
Way to go, @YahooMail. I wish I could not do my job and just cop-out by holding up a picture of a crying baby. #WTF pic.twitter.com/K1ftNS8nR6

— Veg Gal (@IEatVeg) February 10, 2014
If @yahoomail is trying to be cute like a "Fail Whale," I'm not sure if they've re-created that magic here: pic.twitter.com/085vRPGKo8

— Mark Graban (@MarkGraban) February 10, 2014
Apple also took a few hits on Twitter this week when fanbois and gurrls discovered that the fruity firm was pushing back the release date of its new Darth-Vader-dustbin, aka the new Mac Pro. Customers in the UK, Europe and the Far East will now have to wait until April to get their hands on the sleek black high-end desktop, something they're not happy about:
Uh, yes, the Mac Pro shipments falling to April is bad news. Not like people are lining up for these things.

— Mark Gurman (@markgurman) February 11, 2014
Sian. Want to buy new dustbin Mac Pro, need to wait until April.

— Roger Ng (@iUnspoken) February 11, 2014
In US news, the NYPD has taken the first steps towards creating Robocop - beta-testing Google Glass tech specs for use by beat cops. The New York Police Department is looking into using the wearable tech so officers can scan a room and pull up rap sheets on known criminals and other stats in an instant. A source told the New York Post:
It would be like the Terminator. You walk past somebody and you get his pedigree info if he's wanted for a warrant right on your eye screen. You can identify the bad guys immediately within seconds.
Typically though, a Reg commentard (big-ups to dogged) has already figured out how to defeat the technology-enhanced long arm of the law:
The old trick of yelling "OK Glass, SafeSearch off, Horse Porn" could prove invaluable for getaway drivers.
And finally, Britain was hit this week by a dastardly pie-related incident that shocked the nation to its core. EU justice boss Viviane Reding had her luggage stolen from an official car - with a recently purchased farmers'-market-quality cottage pie inside. Reding had hoped to wow pie-doubters back in Brussels with the spuddy treat, but was denied the privilege when the kit got nicked. She said:
I got it to show people how good British cooking is. I just hope that at least they eat it and don't throw it away.
®
Sponsored: Minds Mastering Machines - Call for papers now open