Apple prevails in Siri marketing lawsuit
Judge finds no evidence of deception in advertisements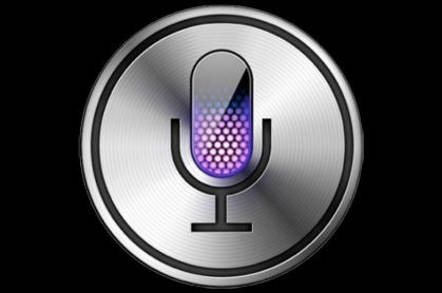 A US judge has absolved Apple of charges that the company misled users with its Siri advertising campaigns.
District Court judge Claudia Wilken has issued a final dismissal of a suit claiming that Apple ran ads which exaggerated the capabilities of its mobile device when Siri was first released in 2011. The judge found in favor of Apple without allowing further appeal.
In the decision, Wilken shot down claims from the plaintiffs that Apple had not properly represented the limitations and failings of its mobile assistant in the ads, which depicted users looking up a variety of topics on Siri.
The ruling finally puts to bed a case which has been in the courts for nearly two years.
First filed in 2012, the suit accused Apple of misleading consumers in ads showcasing Siri on the iPhone 4S handset. In the suit, the plaintiffs claim that they would not have purchased the iPhone had they been properly informed of the limitations of Siri.
The suit came at a time when some observers, most notably Apple cofounder Steve Wozniak, had noted a drop in the accuracy of results Siri had been returning on Apple's new handsets.
According to Wilken's ruling, however, the plaintiffs lacked sufficient evidence to claim that Apple misled consumers on Siri's capabilities and, more specifically, its limitations.
"Plaintiffs cannot show that a reasonable consumer would expect such a level of performance based on the advertisements alleged. Apple made no promise that Siri would operate without fail," the judge wrote in issuing the ruling.
"A reasonable consumer would understand that commercials depicting the products they are intended to promote would be unlikely to depict failed attempts. Absent a representation that a product feature would perform at a certain level, a reasonable consumer is unlikely to be deceived by advertising that merely demonstrates a product has such a feature."
The ruling means one less legal headache for Apple, though Cupertino's lawyers still have more than enough work to keep busy. The company remains engaged in an extensive list of patent battles against Android smartphone and tablet vendors alleging infringement on iPhone and iOS designs.
In the meantime, Apple remains a force in the smartphone space. A recent analyst report pegged Apple's share of the market at just over 17 per cent. ®
Sponsored: Minds Mastering Machines - Call for papers now open