Don't be afraid of our e-tool, public sector, CloudStore won't bite
Gov Digi Services whistling same old tune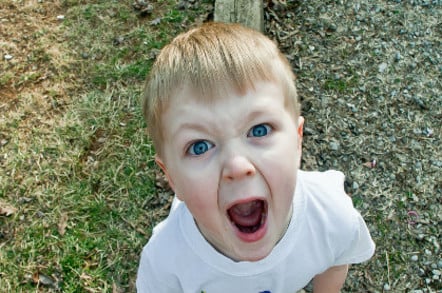 Nearly two years into the CloudStore experiment and the government is still working out ways to motivate more public sector tech procurement heads to actually use the e-tool.
As the end of January, a total of £92.6m has been transacted via the web catalogue that now includes an eye-watering 13,000 services from nearly 1,900 suppliers.
CloudStore, part of the G-Cloud framework, has the potential to reach 30,000 buyers but despite Cabinet Office mandating its use in central government, sales volumes remain relatively small.
"Of course, any transformational change of that scale that G-Cloud can deliver may be scary," organiser Government Digital Services stated in a blog today.
"We're speaking to buyers to find out how we can communicate with them better and to really get to the bottom of their concerns about using G-Cloud and then address those head on," it added.
This is something previous G-Cloud overlord Denise McDonagh vowed to do when in the hotseat but she exited the role when GDS took over control of it from Government Procurement Services.
Industry chatter that CloudStore is under-used has been around away since the early days, and continues to be a bugbear.
Recent research by voice and data centre hosting biz Six Degrees showed that 90 per cent of local authorities have not even heard of G-Cloud, let alone used it.
And as of November last year, only 181 of the 1,058 suppliers that had services sat on the third iteration of CloudStore reported closing deals, Cabinet Office confirmed to us.
GDS has now published a "clearer" guide on how to use the e-catalogue, and will speak at events to talk up CloudStore in partnership with the Department for Communities and Local Government.
One of the criticisms is that the online store is suited only to sales of small, less complex services and buyers that want something more meaty sidestep it by using an existing framework.
GDS said it needed to "ensure quality and that the services that fall within the terms of the framework".
It added: "We are carrying out a systematic review of all services and have, so far, deleted around 100 that do not qualify. We will continue to check new services as part of the assurance process."
GDS said it is trying to ascertain how a "new and improved" CloudStore can act as a "single space" for public sector peeps.
"This new digital marketplace will be bolt entirely around user needs and will meet the Digital By Default Standard. It's very early days and a full delivery strategy is still being mapped out," it revealed.
With 18 mega frameworks in place across public sector that account for billions upon billions of tech spending - and with new ones on the way - it will be a tall order to alter old buying habits. ®
Sponsored: Minds Mastering Machines - Call for papers now open