BlackBerry sets BBM Voice and Channels live on iOS and Android
100 new emoticons. 'Our troubles are over, Dude...'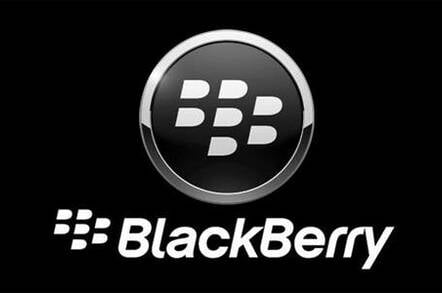 Terminally consolidating smartphone firm BlackBerry has added support for its Voice and Channel services on the BlackBerry Messenger (BBM) app for Android and iOS.
The company said that the update would bring a new set of collaboration and telephony options to users who still run BBM on their Apple and Android devices. The BBM client is available from BlackBerry as a free download.
Headlining the update is the addition of Voice and Channels services. Handsets will be able to use the Voice VoIP service to speak with other BBM users via Wi-Fi or data networks, while the Channels support will give handset users access to the private social networking and collaboration service.
"Today's announcement gives Android and iPhone customers the rich experience of BBM Voice and BBM Channels – two great ways to connect with friends, family and colleagues, to build out communities around shared interests, and to follow your favorite people and brands," BlackBerry president of global enterprise solutions John Sims said on Thursday.
"BBM continues to quickly evolve as a social mobile platform for consumers as well as for business customers through innovative features that give you great new ways to connect and share with each other," Sims said.
While BBM has been available for iOS and Android since last Fall, the lack of full support limited its usefulness on the two platforms.
Features included in the update will add the ability for users to implement locational tracking and file sharing through Dropbox integration.
BlackBerry also made a point of highlighting the addition of emoticons in the update. The company said that the new version will give iOS and Android customers over 100 new emoticons to choose from, so there's that bennie to consider. Should you care.
The expansion of BBM to other platforms has been among the strategies employed by BlackBerry in its efforts to stay afloat in the mobile space.
Once synonymous with smartphones, BlackBerry has withered in the face of competition from Android and iOS, and the company has seen its market share fall below that of Windows Phone in recent months as the BlackBerry hardware brand has all but disappeared. ®
Sponsored: Minds Mastering Machines - Call for papers now open