John McAfee declares war on Android
Report says next venture will expose what apps are doing to your mobe or 'slab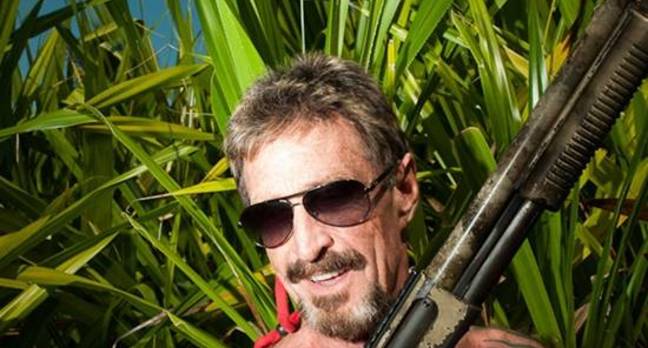 John McAfee has reportedly decided on his next product, according to Silicon Angle, which says the colourful security entrepreneur has produced something called "Cognizant".
The Android app is a security tool of sorts, inasmuch as it reportedly takes a census of all the apps on your Android device and then reports on what they are allowed to do to it.
McAfee thinks this functionality is a good idea because many apps ask for permission to control just about all of an Android device's functions, including the ability to make calls, read location data and take photos. Some even ask for permission to siphon off such data. If users are aware of this behaviour, McAfee's logic reportedly runs, they'll either delete offending apps or think twice before installing them.
Cognizant will apparently appear on March 1st, with McAfee to appear in an online chat on February 14th to offer more detail on his new venture. One question worth asking is whether his touted NSA-killing appliance is any closer to fruition. ®
Sponsored: Fast data protection ROI?