Kaspersky rips The Mask from sneaky Spanish spy campaign
'Ooh, somebody stop me!'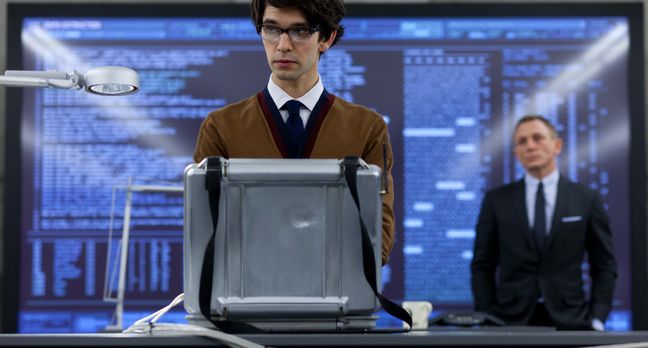 Security researchers have discovered a sophisticated string of cyberattacks from a group of Spanish-speaking miscreants who have been operating since at least 2007.
"The Mask" (aka Careto) is one of the most advanced campaigns to date due to the complexity of the toolset used by the attackers, according to Kaspersky Lab. This includes sophisticated malware, a rootkit, a bootkit, Mac OS X and Linux versions and possibly versions for Android and iOS.
The cyber-espionage programme's primary targets are government institutions, diplomatic offices and embassies, energy, oil and gas companies, research organisations and activists.
Researchers at Kaspersky reckon The Mask is likely a nation-state sponsored campaign that's ahead of Duqu industrial malware in terms of sophistication.
The attackers try to extract sensitive data from infected systems. These include office documents, but also encryption keys, VPN configurations, SSH keys (serving as a means of identifying a user to an SSH server) and RDP files (used by Remote Desktop Client, a proprietary protocol from Microsoft).
More than 31 countries have been affected so far – from the Middle East and Europe to Africa and the Americas – with 380 unique victims. The UK has experienced 109 of these unique attacks, making Blighty the third most targeted country globally behind Morocco (384 unique attacks) and Brazil (173).
"Several reasons make us believe this could be a nation-state sponsored campaign," said Costin Raiu, director of the global research and analysis team at Kaspersky Lab. "First of all, we observed a very high degree of professionalism in the operational procedures of the group behind this attack.
"From infrastructure management, shutdown of the operation, avoiding curious eyes through access rules to using wiping instead of deletion of log files," said Raiu. "These combine to put this APT ahead of Duqu in terms of sophistication, making it one of the most advanced threats at the moment."
"This level of operational security is not normal for cyber-criminal groups," he added. Kaspersky Lab researchers initially became aware of Careto last year when they discovered attempts to exploit a vulnerability in the security firm's products which was fixed five years ago. The exploit provided the malware the capability to avoid detection. This prompted the Russian security researchers to launch an investigation.
Careto is designed to intercept all communication channels before harvesting sensitive data from the victim's machine. Detection is extremely difficult because of stealth rootkit capabilities, built-in functionalities and additional cyber-espionage modules that create a backdoor on compromised machines through which secondary malware can be uploaded. The authors appear to be native in the Spanish language, which has been observed very rarely in APT-style cyber-espionage attacks.
Spanish has around 410 million native speakers worldwide, second only to Mandarin, and ahead of English (360 million native speakers). The use of Spanish by the hackers behind the capping is noteworthy but doesn't narrow down the field very much.
The Mask campaign relies on spear-phishing emails with links to a malicious website. The website contains a number of exploits designed to infect the visitor. After a successful infection, the malicious website redirects the user to the benign website referenced in the email, which can be a YouTube movie or a news portal.
Exploit websites do not automatically infect visitors; instead, the attackers host the exploits in specific folders on the website, which are not directly referenced anywhere, except in the malicious emails. Sometimes, the attackers use subdomains on the exploit websites to make them seem more real. These subdomains pose as subsections of the main newspapers in Spain plus international news media including The Guardian and the Washington Post.
A write-up of the threat by security researchers at Kaspersky can be found here (65-page PDF). A summary FAQ is here. ®
Sponsored: Application managers: What's keeping you up at night?