NYPD dons Google tech specs: Part man. Part machine. All Glasshole
Suspects' all-too-brief lives will flash before technogoggled cops' eyes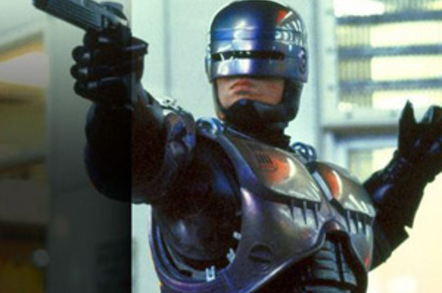 In the first step towards the future of law enforcement, New York's police department is beta-testing Google Glass to give its officers instant access to crime data.
Just like the Terminator can analyse prospective Sarah Connors with a mere glance, the NYPD is hoping that the tech specs will allow cops to walk into a room and figure out who the bad guys are and what's on their rap sheets, VentureBeat and the New York Post reported.
"If it works, it could be very beneficial for a cop on patrol who walks into a building with these glasses on," the source told the Post.
"It would be like the Terminator. You walk past somebody and you get his pedigree info if he's wanted for a warrant right on your eye screen. You can identify the bad guys immediately within seconds."
The specs could also be used to record audio and video of suspects and other members of the public for review later.
"That would enhance the safety of officers," the source said. "It's a win win for cops and the public."
Google said that it wasn't working directly with the police on their Robocop aspirations, but that the Glass Explorer programme – the only way to get your hands on the wearable tech at the moment – was open to anyone who wanted to test the specs. ®
Sponsored: Learn how to transform your data into a strategic asset for your business by using the cloud to accelerate innovation with NetApp