HP's hiring: UK jobs for, er, UK workers.... maybe
'It would be wrong to say we are not offshoring'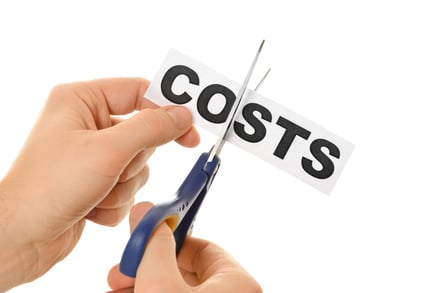 HP has refused to rule out making roles redundant in the UK and shifting them to parts of Europe where average salaries are lower.
Cost cutting HP last week entered into consultation with the works council and yesterday engaged with union types over plans to slash 7,100 roles across the region, the last tranche of 34k job cuts globally.
Some 1,124 jobs are set to go in the UK, Unite estimated last December and this is currently being thrashed out.
Unions previously expressed concerns to us that HP was simply making local roles redundant to boost employment in areas including Eastern Eurpe, a point we put to the company.
"It's a mixture of activities [in the redundancy process]," said corporate PR Clare Loxley, "I don't have the percentage of work that is going… it would be wrong to say we are not offshoring."
She added that the 7,100 figure would not rise, but did not yet have a breakdown on the numbers that will go in each country, at least not one that she was willing to share with the world.
Back in 2011, HP had planned to offshore jobs in the north-east of England to India to help it meet government demands that suppliers cut margins. Ironically, the staff worked on the Adams 2 contract for the DWP.
But HP abandoned this plan after meeting with the government client, and agreed to continue to service the contract locally.
One thing Loxley was more definite about is the creation of pools of expertise in specific service delivery centres across Blighty. The site in Newcastle for example, was selected last year to focus on applications development and management services.
"We want to have certain centres across the UK where people have similar skills. Some people will relocate, we'll try to deploy others, and some people will say they are not moving," said Loxley.
She claimed there are no plans to close any sites, as they have "sufficient" numbers of people to remain open". There are currently more than 60 service delivery centres across the UK.
It is not clear at this stage, which sites will be designated as hotbeds for specific skills, that include Oracle DBAs, application support technicians and analysts.
But HP said it is presently hiring staff to cover parts of the market where big things are expected.
"We currently have over 600 open positions across the UK. We are currently investing in new skills around our priorities of cloud, big data, security and mobility, and from a service perspective we are investing in our project services, and advisory and transformation services," it added.
HP will be holding a recruitment event in Newcastle on Tuesday 11 February.®
Sponsored: Minds Mastering Machines - Call for papers now open