Apple in bid to turn MORE and MORE humans into iPhone-stroking fanbois
New production facility offers iPhones on an epic scale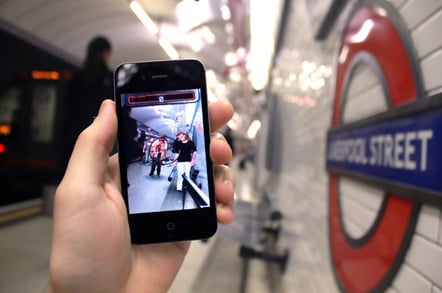 Apple's new sapphire glass production facility in Arizona will contain enough machinery to make 100 million iPhone screens, it has been claimed.
It was estimated back in October last year that over 421 million iPhones have been sold since the product was launched in 2007.
If the estimate about the new Arizona factory is correct, it would mean the fruity firm has enough production clout to make screens for another 100 million more, thus bringing an increasing number of those wealthy enough to pay for the Apple smartphone into the fold. Add the recently inked deal with mega network China Mobile and its potential multi-million user market, and that's a LOT of new fanbois.
According to 9to5Mac, Apple and its partner GT Advanced have ordered several sapphire furnaces for the factory in Mesa, Arizona.
Import and export records show that that GT Advanced has ordered two shipments of Intego Sirius Sapphire Display Inspection Tools, which can be used to make high quality sapphire glass.
It has long been speculated that the fruity firm will use this material to make the next iPhone model.
According to documents obtained by 9to5Mac, Apple and GT will use sapphire in "new market segments such as cover screens for smartphones and mobile devices".
"The machines will allow GT Advanced to ensure that the sapphire crystal displays meet high-quality standards," the document said. "These machines are specific for display-grade components, not small pieces of sapphire that could be used for Home buttons or cameras."
A recent SEC filing suggests that all GT's work will be exclusively for Apple.
The next iPhone is rumoured to have a larger screen and could possibly be curved, although Apple plays its future plans very close to its chest. ®
Sponsored: Minds Mastering Machines - Call for papers now open