Dell's channel love-in: We've picked 500k accounts (from direct reps' garden)
Happy Valentine's! Partner boss woos partners in US... and soon EMEA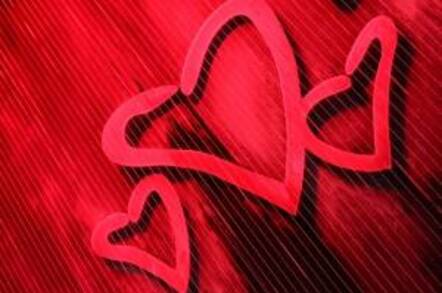 With Valentine's Day on the way, Dell is showing more love to the channel by rewarding direct sales reps who push up to half-a-million customer accounts to partners.
The move is happening first Stateside where Cheryl Cook, newly crowned worldwide queen of Dell channels, told channel mag CRN US that it is hoped the move will fuel growth for 2014.
"The channel has expertise and reach that Dell needs. We have started a dialogue with the channel and are proactively planning with partners. Gone are the days of reactive engagement. We want to work jointly with partners on territory planning, account mapping and developing a strategy to grow together," she said.
The plan to migrate between 200,000 to 500,000 North America customers to be co-managed by Dell direct sales and channel partners began on 1 February.
To sweeter the pill that internal sales staff must swallow, Dell Direct incentives are to include a 20 per cent compensation accelerator, available for those who generate enterprise biz in conjunction with partners in any of seven strategic markets. The markets include networking, storage, storage, security, PowerEdge VRTX, thin clients and workstation.
A privately owned Dell was always likely to rely more on channel partners as it hacks chunks of costs out of the business to better meet interest payments on its near-$25bn leveraged buyout (LBO).
As we previously revealed, Dell has kicked off a Voluntary Separation Programme, and the next step will be to begin compulsory layoffs, which we are told could see up to 15,000 heads leaving - although Dell denies this.
Michael Keegan, UK boss at Fujitsu Technology Solutions, told us the LBO model was "very challenged" in the current market, where growth is harder to come by.
"Saddling yourself with that debt is risky, bondholders are harder to satisfy than shareholders," he claimed. "They will demand increases in profits to secure interest repayments on the debt, and that can only be achieved by a massive reduction in the cost base.
"That means a lot of people will leave and there will be less support for the partners," he added.
Dell has not yet told UK partners about the move, telling us: "We are exploring implementing components of this in EMEA, at this time we are still in the early stages of planning, so don't have detail to share".
Clearly the channel will welcome the moves from Dell, and Paul Barlow, boss at Servium agreed with the sentiments, adding "Clearly the devil is in the detail: the way it is facilitated will be the key to success." ®
Sponsored: Minds Mastering Machines - Call for papers now open