QLogic and Emulex struggling to escape Fibre Channel woes
Will the uptick in both firms' financials pull them through?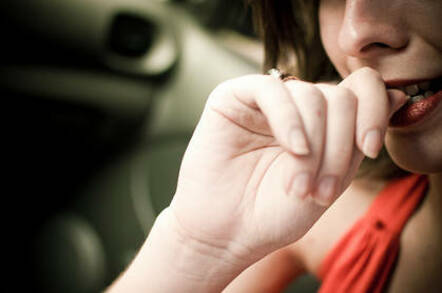 Businesses exist to make profits. Quarterly results statements provide a window through which to look at how publicly-owned businesses are doing. So, QLogic and Emulex: how are you doing?
QLogic did well in its third fiscal 2014 quarter, which finished on December 29 last year, with profits up both sequentially and annually.
Revenues were $119.4m, which compares to $112.6m a quarter ago and $119.4m again a year ago. The direction is right after a Q1 and Q2 dip. Profits were on a rising trend at $20.6m, admirably more than the $10.9m it posted a quarter ago and the $13.2m profits from Q3 last year.
The background to this is that QLogic spent a lot of money developing its Mount Rainier flash-enhanced adapter card and has yet to see the benefits of that. From fiscal 2012 to fiscal 2013 revenues and profits generally fell and this resulted in the CEO, Simon Biddiscombe, taking a walk in May.
CFO Jean Hu is the interim CEO and she has kept a watchful eye on the numbers and cut costs as well as getting the revenue numbers up. Her tinned quote said: "As a result of our restructuring activities earlier in the year, we have continued our sharper focus on the server and storage connectivity markets and are now operating more effectively and efficiently as reflected in our financial results."
Analyst outfit Stifel Nicolaus' MD, Aaron Rakers, took a look at the individual unit numbers and said: "Advanced Connectivity revenue at $98.5m … represented only 1.5 per cent y/y growth on a very easy compare at -19.8 per cent y/y in Q3 fiscal 2013. Legacy Connectivity (primarily discontinued iSCSI and FC switching) revenue was $21.0m… as the company continues … to see a long-tail in its legacy Network Products revenue."
The Mount Rainier kit, called FabricCache, isn't generating big bucks yet, and may never do so.
Rakers also said: "QLogic management noted that it is seeing repeat customer business for this product and expects modest revenue contributions in calendar 2014; the company also stated that it would not expect any material contributions through fiscal 2015."
The whole flash effort could have been a poor investment.
The conversion of customers to newer 16Gbit/s HBAs (Host Bus Adapters) from the prior 8Gbit/s HBAs isn't progressing that quickly either. It expects a speed-up in the middle of this year.
The company has just bought Brocade's storage networking adapter business and, hopefully, next quarter will continue the upward trends in both revenues and profits. It expects a $2m contribution next quarter from this business and, hopefully, more than that in the following quarter.
Sponsored: Minds Mastering Machines - Call for papers now open