Sputtering storage space portends poorly for PCs
Component sales point towards continued slump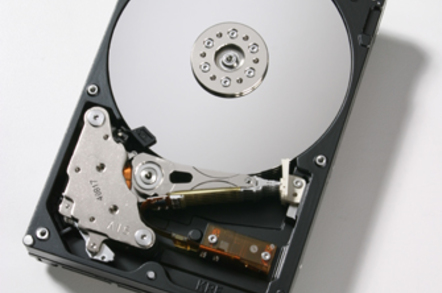 With sales of most hard drives down, the much-anticipated rebound of the PC market looks to remain on hold for the moment.
Research firm IHS is reporting that shipments of storage drives for use in PCs fell over the course of the year with hard disk drives and optical drives continuing to fade while solid-state drive shipments increased.
The company said that last year, vendors shipped 755 million total units, down from 794 million units in 2013. Hard drive shipments fell by 31 million units, while vendors of optical drives shipped 34 million fewer units than in 2012.
Only SSDs were able to make gains on the year. Analysts estimate that suppliers shipped 57 million solid-state hard drives last year, up from just 31.3 million units shipped in 2012.
The IHS study only examines shipments of hard drives for PCs and notebooks and does not account for markets such as external storage, datacentres and hardware for embedded devices and appliances.
The numbers indicate that PC vendors expect sales to remain slow, amid heightened competition from smartphones and tablet devices which continue to encroach on the territory of desktop PCs and notebooks.
"The storage industry continues to navigate multiple transitions that are affecting each segment's performance," IHS storage systems analyst Fang Zhang said.
"The SSD sector is easily the most promising, compared to a struggling HDD segment that remains huge but is still trying to find its footing in a shifting environment, or to the more beleaguered ODD space that now has become irrelevant."
That trend is pegged to continue through the coming year. Overall, IHS forecasts that vendors will ship just 739.9 million units this year. HDD sales could top out at 428 million, while SSDs will continue to climb with an estimated 85 million units. The continued need for high capacity and low cost storage should help to keep hard drives a mainstay in most systems, however.
Optical disks, meanwhile, will continue to suffer from the combination of dwindling PC sales and new designs which forgo optical drives in many notebooks. ®
Sponsored: Learn how to transform your data into a strategic asset for your business by using the cloud to accelerate innovation with NetApp