Save Ofcom! Telcos and consumer groups call for end to legal disputes
Regulator spends too much time+cash bogged down in litigation, says open letter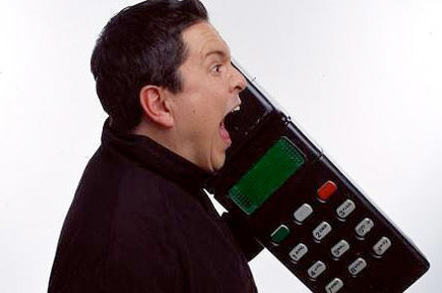 Consumer groups and two telcos have written to the government in support of Ofcom's attempts to revamp its appeals process and stop legal challenges from obstructing its rulings.
Which?, Consumer Futures, Three and TalkTalk have all signed a letter to culture secretary Maria Miller and business secretary Vince Cable that says the current system has a "chilling effect on policy" and needs to be reformed.
Ofcom has been pushing the government for changes to its appeals system, which allows complainants to pursue their appeals in the Competition Appeals Tribunal and even onto the European Competition Commission.
Under the current appeals structure, Ofcom has nearly every new regulation challenged, often on legal technicalities rather than the substance of the rules.
The regulator has fought 61 separate appeals costing an estimated £2m to £4.5m a year for the last five years, and has lost out on some promises to consumers that were made years ago. In 2007, the regulator proposed an easier way to switch mobile phone operator; one that is already used in other European countries. But after seven years of legal challenges, the system still hasn't taken effect in the UK.
Although mobile users can change provider, it usually involves a drawn-out process of getting the PAC code for their handset from their existing provider and then waiting for the switch, which is supposed to take 24 hours but can take longer. In other European countries, users can change their mobile phone contracts from start to finish in less than a day.
"There are significant concerns that under the current regime, Ofcom's decisions can be derailed too easily, through technical challenges that ignore the substance of the regulator's judgments," the letter said.
"The routine use of legal challenges has had a chilling effect on policy. It diverts time and money into legal disputes and away from good regulation. This is bad news for competition, for the industry, and for consumers."
Mobile operator Three said on its blog that the government needed to update the rules to make it harder for regulations to be blocked on technicalities.
"Today it is too easy to derail change: It's why Three, Vodafone and O2 customers in Ireland can switch mobile providers in their lunch hour, keeping their phone number without having to get into a tussle with their old operator - and customers of the same networks in the UK can't," Three said.
The letter also said that, as a Department for Business, Innovation & Skills consultation on potential reform found last year, Ofcom's problems pushing through new regulations could be stifling the regulator's ability to regulate.
"We need Ofcom to be able to do its job standing up for consumers, not bogged down in slow and expensive legal challenges from industry which can derail the regulator's decisions," Richard Lloyd, Which? executive director, said in an emailed statement. ®
Sponsored: Minds Mastering Machines - Call for papers now open