NetApp lets virtual swingers swap hypervisor with no guilt
'Project Shift' moves virtual machines between rival hypervisors in seconds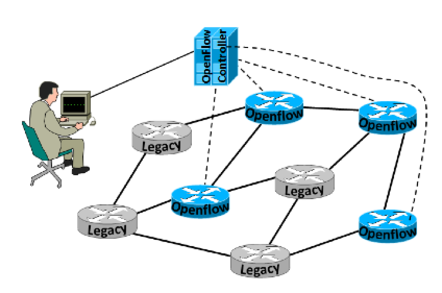 NetApp is starting to make a bit of noise about Project Shift, a tool that makes it possible to take a virtual machine running under one hypervisor and shift it to another.
Project Shift can pull off that trick because a tool to convert VMware's VMDK virtual disk format to Microsoft's VHDX virtual disk format is a part of Data ONTAP, the firm's storage appliance operating system. Project Shift relies on another ONTAP tool – snapshotting – and refers to a recent snapshot of a virtual disk before porting it to a second hypervisor (Citrix and Red Hat are also allowed as source virtual disks) by altering some blocks in the virtual disk file so it is ingestible by the second hypervisor.
The virtual machine porting tool has been on Data ONTAP for a couple of years, but didn't get a lot of love until NetApp engineers cooked up Project Shift last year.
Netapp Micorosoft solutions specialist Corey Adolphus told The Reg the tool has gathered a decent following. It's also gathered pace: Microsoft released this Migration Automation Toolkit in mid-January, which uses Project Shift to automate migration of virtual machines.
Adolphus says NetApp's ambition for the tool isn't to enable large-scale migrations. Instead, the tool and the virtual disk translation technology were first imagined as a useful way for organisations using two hypervisors to shift virtual machines around for test and development purposes. Adolphus says customers – and NetApp – are now pondering if it could be used to burst workloads at organisations running more than one hypervisor.
For now, Adolphous said NetApp has ambitions, not plans, to productise the tool. "It's called Project Shift, not Product Shift," he said, and while engineers work on it during business hours resources needed to make it fully-supported have not been allocated to the best of his knowledge.Performance is nonetheless decent: a demo provided to Vulture South moved a 40GB virtual machine from vSphere to Hyper-V in 16 seconds.
With Microsoft now making some noise about Project Shift and multi-hypervisor strategies in vogue these days, either as a risk mitigation measure or as part of the near-inevitable acquisition of multiple platforms inside large organisations, it's not hard to imagine Project Shift's going up a gear before too long. ®
Sponsored: Minds Mastering Machines - Call for papers now open