Duracell powers into cloud storage market
Promises service '250-1000 times faster' than rivals, unlimited cloud capacity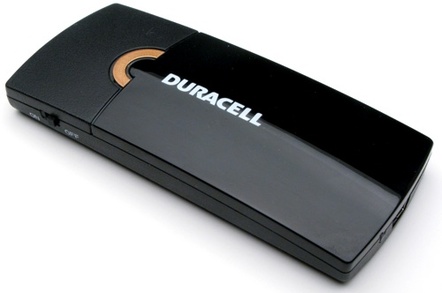 The Gillette Company was famously founded on the idea that by giving away razors, but charging for new blades, you can milk customers forever.
What then to make of a new Gillette venture, Duracell Cloud Storage?
Yes, you read that right: the battery-maker (and Gillette subsidiary) Duracell now does cloud storage. And does it at the intriguing rate of $US199/month for 2TB of on-premises storage in an on-premises NAS/cloud storage gateway plus unlimited cloud storage.
Right about now your correspondent imagines you're asking yourself just why Duracell is in this business, given the vast difference between batteries and cloud storage. The answer seems to be that it isn't in the business. A dig through the Duracell Cloud Storage web site yields a mention or three for a US-based value-added reseller called Condre, and a fossick around its website turned up a mention of backup-as-a-service offerings and devices called "Cloud facilitators".
Condre's "facilitators" also offer combined NAS/cloud storage gateway functions. And as we hope the composite image below shows, Condre's box is remarkably similar to Duracell's.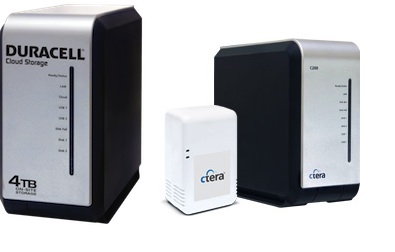 Duracell's cloud storage appliance(left) and Condre's (right)
We're not sure if Condre is using the Duracell name or if the battery-maker is fronting Condre. Nor are we sure just how Duracell will deliver on a claim that it is " 250-1000 times faster than most cloud storage providers" as the site is silent on how Duracell pulls off that trick.
The service also offers a familiar suite of share 'n' sync functions that shuttle data among PCs and mobile devices, via the cloud, backup-as-a-service and a web portal to access data.
The Duracell page mentions StorZon, a trademark held by Condre that seems to apply to a cloud storage facility or technique said to be "geodiverse" and to operate two data centres. Duracell talks up data being stored twice in the cloud and twice on premises, which sounds a lot like two data centres and local RAID 1.
The service looks to be US-only for now, with the channel offered a chance to resell Duracell Cloud Storage for themselves. And milk customers forever. ®