Microsoft claims victory over second-hand software broker
Discount-Licensing ignored copyright regs, says MS legal eagle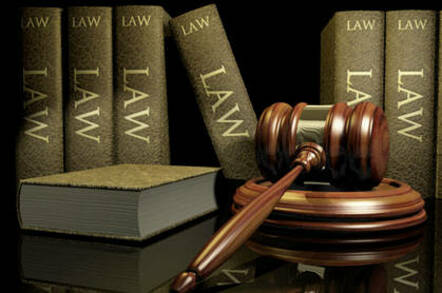 Discount-Licensing, a broker of recycled software and member of FAST, has coughed a "significant sum" to settle a trademark infringement case that Microsoft took to the British High Court, a legal counsel for the titan has claimed.
The Birmingham-based reseller says it trades in Microsoft Open, Select and Enterprise volumes licences, "typically" acquired from liquidators of bust firms or from companies that are "downsizing".
According to Microsoft, Discount-Licensing admitted to "illegitimately importing" licences into Europe and trading them. It said the claim related to "hundreds of customers and thousands of software licences".
The fee to settle the case was not disclosed but the US software developer told us "Discount-Licensing has paid a significant sum as a contribution to Microsoft's damages and legal costs".
On top of this, the reseller dropped its counter claim which was related to software first sold onto the European market, Microsoft added.
Juan Hardoy, Microsoft EMEA assistant general counsel for the digital crimes unit, talked up the dangers of the used software market:
"Second-hand software buyers are rarely in a position to tell whether or not the transaction is legitimate, but it is they who bear the consequence and the potential liability if it turns out to be illegitimate."
He assured all those cynics out there, that Microsoft is committed to saving punters from these risks, and will "therefore continue to bring action against those who infringe its rights and distribute its software unlawfully".
This is not the first time that the pair have jostled over the second hand software market.
Some years back, Microsoft changed the terms of its Open agreement so that "resale" of the licence was "expressly prohibited". Under Select volume deals, Microsoft moved Ts&Cs so that customers were ordered to not engage in "transferring licences for resale to unaffiliated third parties".
At the time, Discount-Licensing founder Noel Unwin said he was still able to remain within the Open guidelines by acting as a broker between a firm selling licences and a company buying them.
The way he claimed to work around the Select regulations was by organising the transfer and sale of an Open licence from an insolvent company directly to a private sector biz, before taking a commission.
We repeatedly asked Unwin at Discount-Licensing for comment, but at the time of writing the business has yet to provide one. ®
Sponsored: Minds Mastering Machines - Call for papers now open