Apple seeks patent for mood-sensing technology
Cupertino trying to satisfy all of the people, all of the time (especially advertisers)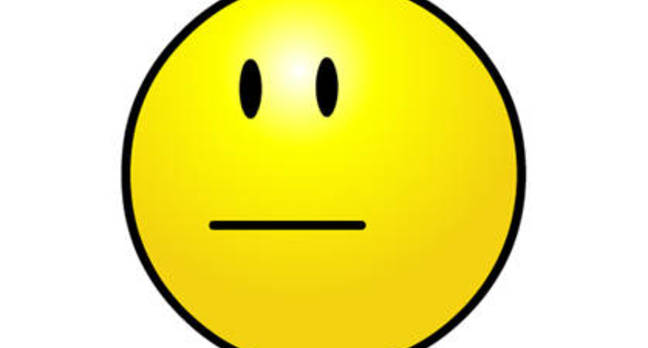 Apple is seeking a patent on something it calls "Inferring user mood based on user and group characteristic data" that its application says would figure out how you are feeling and "... then deliver content that is selected, at least in part, based on the inferred mood."
The patent application observes that "While the development of digital content delivery has enabled new techniques for identifying user characteristics, the user characteristics are often focused on a more general understanding of an individual's interest in targeted content. This can lead to periods of time where the targeted content delivery is misaligned, thereby resulting in decreased satisfaction for both the content provider and the content receiver."
It's possible to figure out a user's mood, the application continues, by asking them how they feel. But that approach "could quickly lead to user aggravation, and likely a majority of users reporting a similar mood." Apple's unobtrusive mood-detection plans rely on sniffing "recently consumed content" such as "a digital media item, a social networking activity, and/or an invitational content item response. Examples of digital media items can include apps, digital audio, digital videos, digital publications, webpages, invitational content, etc."
The patent proposes establishing a "baseline mood profile" that will help to generate others, based on varied content consumption patterns. A "confidence score" will guess at just what mood you're in.
There's all sorts of detail about the process required to make a decision about mood, and the likely hardware required, which is business as usual for a patent application.
The application mentions advertising in several places and happily also considers the fact that users may not like having their moods inferred at paragraph 0066, which states, in part, that:
" … the present disclosure contemplates that hardware and/or software elements can be provided to prevent or block access to such personal information data. For example, in the case of advertisement delivery services, the present technology can be configured to allow users to select to "opt in" or "opt out" of participation in the collection of personal information data during registration for services. In another example, users can select not to provide mood-associated data for targeted content delivery services. In yet another example, users can select to limit the length of time mood-associated data is maintained or entirely prohibit the development of a baseline mood profile."
Interestingly the application is devoid of the term "sentiment analysis", a technique often used to perform realtime analysis of call centre clientele to help agents understand callers' state of mind. The absence of a mention probably means Apple won't try to analyse iPhone users' voices. The existence of many patents in the field means Apple's mood may turn sour as it tries to get this application through. ®
Sponsored: Fast data protection ROI?