Another one bites the dust: AVG kills its remote access service
Borrows from LogMeIn playbook as all Crossloop accounts stop ... now!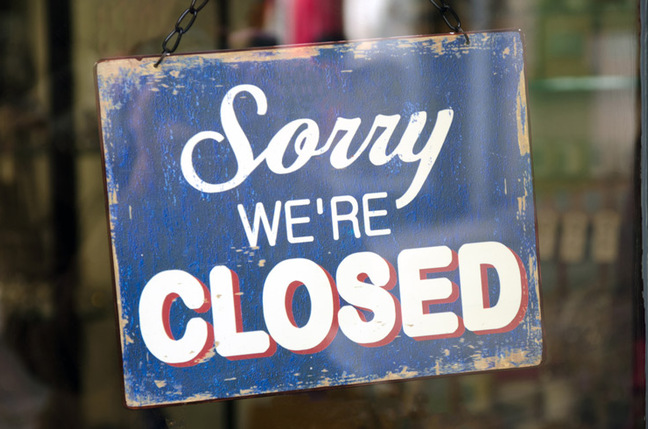 AVG has shut down its remote access service Crossloop.
The security company acquired Crossloop in 2012, to support what it says is a " rapidly growing AVG CloudCare offering". Despite the @crossloop Twitter account boasting it connected " 20,000 computer support experts" AVG shuttered the service last Friday.
Users aren't happy because AVG seems to have offered no notice whatsoever: a document.lastModified query on the service's home page produces a date of January 31st, the same day the letter now resident on that page is dated.
That letter offers a helpful link to Crossfire's terms of service, which points out "CrossLoop may modify, suspend or discontinue the CrossLoop Services at any time, for any reason, in its sole discretion."
Users aren't happy: the Tweets below are typical of responses to the closure, which some seem to say took place before advice about it was posted.
AVG really bungled the http://t.co/npuEmNXr1L acquisition. Been a pro subscriber for years and got zero notice #crossloop #avgfree

— Alan Wells (@filmthingy) February 1, 2014
@crossloop Seems CROSSLOOP has gone OUT OF BUSINESS.. No contact what so ever to their loyal customers. What GIVES? Not the way to treat!

— Nawakwa Dancers (@NawakwaDancers) January 29, 2014
Full refunds are on offer for paid accounts.
AVG doesn't say why it's killing off Crossloop. Let's imagine that it simply wasn't turning a profit on the service.
Let's speculate, also, that perhaps the up-sell rate from the free service to the paid offering was lower than hoped-for.
Any minute now, someone's going to write an article arguing that the deaths of LogMeIn and Crossloop represent the moment the freemium software-as-a-service business business model was diagnosed with a terminal illness. This is not that article, but let's hope the hypothetical screed points out comparable remote access features are baked into major operating systems, making Crossloop and LogMeIn less-than-stellar examples of innovation that may not have had much of a chance of success whatever models they adopted. Let's also hope that article points out that cloud services cost actual money to run, and that without cash flowing in from paying customers even the small sums one can pay to rent a server these days may not be sustainable. ®
Sponsored: RAID: End of an era?