Apple stores? Samsung says two can play at that game
Samsung stores to launch in seven European markets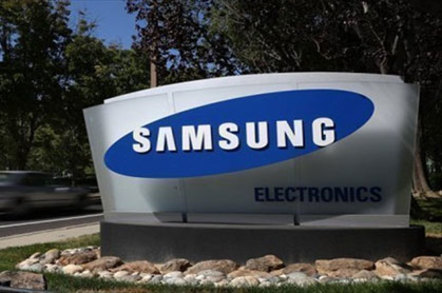 Samsung has fired another shot across Apple's bow, having announced that it plans to open a chain of own-branded retail stores across Europe.
It won't do it all on its own, though. Instead, the Korean giant plans to crack the European market with the help of local "preferred partner" Carphone Warehouse.
The UK-based mobile retailer has been operating three standalone Samsung stores on the chaebol's behalf in Spain since 2013. The new agreement will expand the partnership to more than 60 stores in seven markets, including the UK, Germany, Ireland, the Netherlands, Portugal, Spain, and Sweden.
The Guardian reports that between 10 and 15 of the shops are expected to open in the UK.
Carphone Warehouse currently operates more than 2,000 of its own-branded retail stores in eight European markets and has licensed another 340 stores to franchisees.
"This is an important alliance playing to both companies' strengths," Carphone Warehouse said in a canned statement. "Together we will create a powerful new retail concept to showcase, for our customers, a wide range of products, content and services as well as injecting both investment and new jobs into the retail sector."
This will be Samsung's first major push into retail, having previously maintained only a limited retail presence in the US in the form of pop-up "Samsung Experience Stores" inside Best Buy locations.
According to a press release, the new Samsung dedicated stores will feature a "premium look and feel" and will showcase the full range of Samsung's mobile tech, including phones, tablets, laptops, and wearables.
The layout of the shops will doubtless be partly the brainchild of former Apple senior store designer Tim Gudgel, whom Samsung recently hired as VP and general manager of its retail efforts.
It will be some time yet before Samsung can truly give Apple a run for its money in the retail market, though. The fruity firm now operates 420 retail stores in 13 countries, including the US, and during its most recent quarter its retail division pulled in net sales of $7bn. ®
Sponsored: Minds Mastering Machines - Call for papers now open