Brit boffin tests LETTUCE as wire for future computers
'IoT' hypers can switch to the Internet of Trees any time they want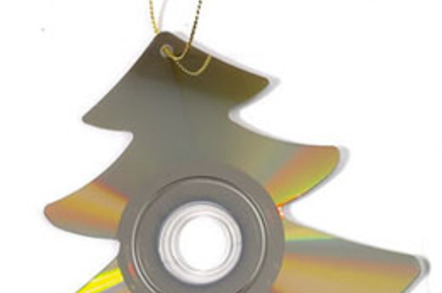 The University of West England has used a lettuce to conduct electricity.
The wired vegetable is detailed on ArXiv by Andrew Adamatzky, who writes that the experiment was conducted as an extension of work done on slime mould as a computing medium. Such devices, Adamatzky writes, have potential but "slime mould based sensors and processor are very fragile, highly dependent on environmental conditions and somewhat difficult to control and constrain."
Adamatzky and pals have therefore looked for alternatives to slime mold and have decided plants fit the bill because "Plants are, in general, more robust and resilient, less dependent on environmental conditions and can survive in a hostile environment of bio-hybrid electronic devices longer than slime moulds do."
To test things out, an experiment was constructed in which a four-day-old lettuce seedling was used to connect two electrodes. After the application of Fluke voltmeter (of course!) it was found that "Lettuce seedling is somewhat a noisy wire. Its output potential oscillates." Which isn't helpful for designing either sensors or computers.
But Adamatzy doesn't give up on the idea that plants could become replacements for wires.
"To incorporate plant wires into bio-hybrid self-growing circuits we must develop techniques for reliable routing of the plant roots between living and silicon components of the circuits," he writes, suggesting as a first step towards such an innovation could be to "find a way of navigating plant roots in labyrinths." He also mentions another experiment that "demonstrated that by employing chemotaxis and using volatiles it is possible to navigate the roots in simple binary mazes" and produced results that "... gives us a hope it could be possible to route plant wires in the same efficient manner as slime mould based wires are routed."
Clearly we're a long way from Intel being able to tell us there's "Salad Inside", or the Linus Torvalds' efforts focussing on upgrading a nut. But at least "green" computing is now more interesting than endless blathering about shaving electricity bills by a percent or two. ®
Sponsored: Minds Mastering Machines - Call for papers now open