Chin up, BlackBerry. We know who still loves you: The cuddly Pentagon
Department of Defense has plans for 80,000 Canadian smartmobes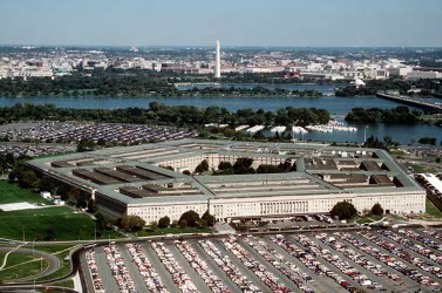 Ailing BlackBerry has received a new vote of confidence from the US Department of Defense, which has reaffirmed its commitment to the Canadian firm's platform for a major mobile communications initiative due to launch this year.
According to a press release issued by the DoD's Defense Information Systems Agency (DISA) last week, some 80,000 BlackBerry devices will be part of the Pentagon's new Mobility Implementation Plan, version 1.0 of which will begin rolling out on January 31. The plan lists the equipment that can be used by military personnel for official business.
That makes BlackBerry far and away the leading supplier of mobile devices for DoD staffers. By comparison, iPad 3 and 4, iPhone 4S and 5, Samsung 10.1 tablets and 3S phones, and Motorola RAZR handsets only account for 1,800 devices under the plan.
Waterloo, Ontario-based BlackBerry has long touted its US government bona fides as one of its top selling points, even as the popularity of BlackBerry devices in the private sector has waned.
Last May, it announced that its new BlackBerry 10 OS had been approved for use by the DoD, which has long supported the earlier BlackBerry 7 platform. And in August it received the Pentagon's coveted "Authority to Operate" designation, making BlackBerry Enterprise Service 10 the only mobile device management software that's been authorized for use on DoD networks.
The first phase of the Pentagon's new mobility effort will start the phased rollout of mobile device management capabilities for DoD devices, including managed lists of approved devices and supported cellular networks, plus support for DoD public key infrastructure (PKI).
It will also see the launch of a new mobile app store for DoD applications, including enterprise email, a global address list, and help desk applications. The program supports 16 mobile applications so far and more than 90 more are in the process of being vetted for deployment.
"The mobility program is not business as usual for IT procurements," DISA's release claims. "DISA is working to create a secure  adaptive mobile environment necessary incorporate the steady advancement of technology, including application development, changing security architecture requirements, and continuous enhancement of equipment."
Whatever the Pentagon's goals, however, the announcement came as music to the ears of long-suffering BlackBerry shareholders. The company's stock price climbed as much as 10 per cent to reach $10 on Tuesday, after languishing at below $9 – and often well below – for the past several months. ®
Sponsored: Minds Mastering Machines - Call for papers now open