Just as Google, Microsoft catch up with Amazon cloud prices, Bezos whips out the axe on S3 again
Plus new M3s, cheaper EBS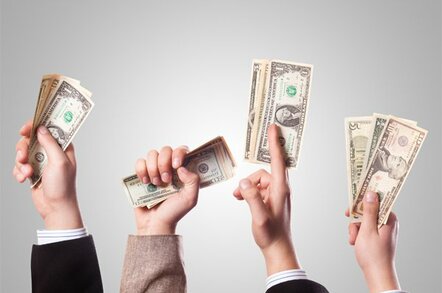 Amazon has slashed the price of its mainstay cloud-based storage service, S3, undercutting rival offerings from Google and Microsoft.
The cut was announced today alongside a further price cut to its Elastic Block Store usage, and the launch of two further "M3" rentable server instances.
With the cuts Amazon has dropped the price of its on-demand storage service below rival products offered by Google and Microsoft.
Users storing, for example, between 50 and 500TB in Amazon's S3 cloud per month can now expect to pay $0.06 per gigabyte per month, the web giant said, compared with $0.07 previously.
This compares with $0.07 in Microsoft's Windows Azure cloud, and $0.063 in Google.
The new prices take effect on February 1, 2014 and will be applied automatically, Amazon said. This price cut marks the server-slinger's 40th reduction since its launch in the mid-2000s.
Amazon is grappling with Google and Microsoft to maintain its hold over developers as they are wooed by lower prices, more generous allocations, and in some cases more advanced technologies than those fielded by Bezos and Co.
As well as reducing its mainstay storage prices Amazon also halved its Elastic Block Store pricing from $0.10 per gigabyte per month to $0.05.
Alongside these price cuts, Amazon also added two servers to its general purpose M3 Instance lineup. The new m3.medium and m3.large servers come with 3.75GB and 7.5GB of RAM, respectively, and can have up to 4GB or 32GB of attached SSD storage. Prices vary on a region-to-region basis but start at $0.113 per hour (m3.medium), or $0.225 (m3.large). ®
Sponsored: Minds Mastering Machines - Call for papers now open