Botham bowls into Microsoft as latest UK distie overlord
Deck chairs re-arranged at channel organ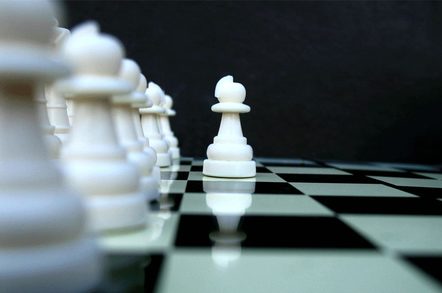 Microsoft is about to open the doors to a new distribution boss after dipping into the ranks at data management software player Commvault to poach EMEA VAD manager Marc Botham.
This concludes the desk chair shifting aboard the good ship Microsoft that started when company veteran Clare Barclay moved from SMB director to channel overlord in April last year, replacing Barry Ridgeway.
In turn, her boots were filled by former Symantec veteran Glenn Woolaghan in June, who during his eleven years at the security biz headed up distribution and consumer segments.
Rocking up at Microsoft UK on 3 February, new boy Botham will report to Woolaghan as UK SMB distribution director.
Microsoft confirmed the move for Botham, who worked at both BMC and Symantec before his stint at Commvault.
Microsoft has already made some big changes to its distribution channel late last year, axing Avnet and VIP following a review of partners, so new broom Botham will not have any sweeping to do for some months.
Botham fits into the role vacated by Linda Rendleman, who was the distribution hand until she become director for partner business and development in December, replacing Janet Gibbons, who moved devices and services lead for corporate accounts. ®
Sponsored: Minds Mastering Machines - Call for papers now open