Devs write 'film my shag' sex app for Google Glass
Genuine mid-nookie command: 'OK Glass, pull out' ... WTF?!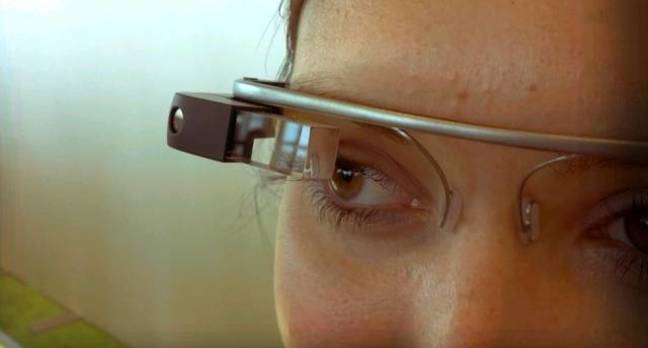 It's difficult to imagine anyone wanting to get down and dirty with a partner who would willingly wear Google Glass.
Yet one group of app developers is betting that Glassholes not only manage to get lucky, but also have a partner willing to film the whole sordid affair.
The Sex With Glass app was created at a Wearable Tech Hackathon in London. It allows Glassholes to film their "entire night" of lovemaking, which may be a bit optimistic.
It's all designed to make sex a little bit better, the developers said.
"We asked ourselves: 'How can we make sex more awesome with Google Glass?" This is our answer. Our intention is to make the physical better. We stand more of the "real stuff". And less Skype sex."
The app also offers a bit of help along the way.
Unimaginative lovers can mutter "OK glass, give me ideas" for a few suggestions on which part to fondle at any given time, as well as asking Glass to play a certain kind of music.
At the end of the session, the horny Glasshole can just say "OK glass, pull out" to end the filming.
Footage is stored for on the cloud for five hours before being deleted forever.
"Having sex with Google Glass on brings a completely new perspective," the developers said. "Experience sex like never before. Simply swipe to a new perspective. And enjoy the new view. When you connect your phone, you can even see what it's like from any angle." ®
Sponsored: Fast data protection ROI?