SAP loses head in the clouds Calderoni as online sales grow
Former Ariba CEO calls time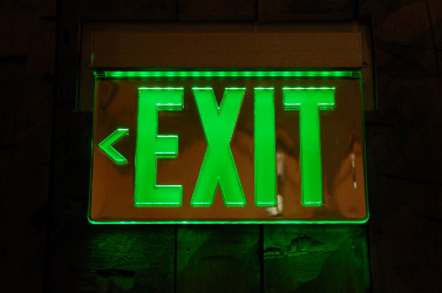 SAP, the world's largest supplier of business software, has lost its head of cloud – despite reporting an increase in cash from its online business.
Bob Calderoni has left the on-prem giant after just over a year in the job. Calderoni is to remain as a strategic advisor on SAP's management board.
Calderoni was chairman and chief executive of Ariba and joined SAP with the acquisition of his company in October 2012.
Calderoni was elevated to SAP's global management board and put in charge of SAP's "cloud-related supplier assets" including the Ariba Network, in November 2012.
It's likely Calderoni left SAP with the expiration of his SAP options, offered as an incentive to sell Ariba and join the software giant.
A spokesperson for SAP told The Reg Calderoni had taken the decision to leave SAP having successfully led the transition of Ariba to SAP.
"We have benefited greatly from Bob's vision in building SAP's leadership in the cloud, and we are grateful that Bob will remain as a strategic advisor to the managing board," the spokesperson said.
Calderoni's exit came as growth in SAP's cloud business put its traditional, on-prem software business to shame - although that massive software biz remained by far and away SAP's biggest cash asset.
Cloud subscriptions and support reported a 66 per cent jump to €209m ($285m) for the fourth quarter from 1 October to 31 December while software and cloud subscriptions were up two per cent to €2.10bn ($2.87bn).
On-prem software shrank two per cent to €1.90bn ($2.6bn) but software and software related services - support - grew three per cent to €4.37bn ($5.97bn).
Overall, SAP revenue was up two per cent to 5.10bn euro ($6.96bn).
For the year, cloud subscriptions and support grew 158 per cent to €697m ($952m) while software and cloud subscriptions was up six per cent to €5.21bn ($7.11bn).
New software licences fell three per cent to €4.51bn ($6.16bn) while software and software related service revenue was up six per cent to €13.94bn ($19.04bn).
Revenue for the year increased four per cent to €16.81bn ($22.97bn)
SAP claimed its HANA in-memory data architecture was a "major growth engine" for 2013. HANA software revenue increased 61 per cent to €633m ($864m) compared to guidance range of €650m - €700m ($888m - $956m). The company claimed customers are "showing strong interest" in SAP Business Suite powered by SAP HANA as well as SAP HANA Enterprise Cloud. ®
Sponsored: Minds Mastering Machines - Call for papers now open