Sniff, sniff, what's that burning smell? Oh, it's Google's patent-filing office working flat out
Nearly 2,000 patents granted to the ad giant in 2013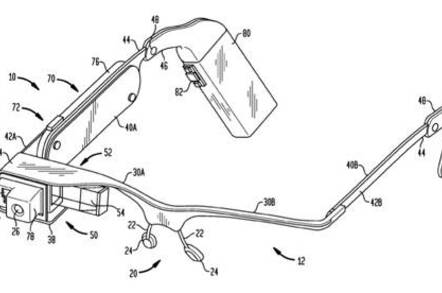 Google, perhaps as sick as we are of the ongoing patent wars, spent last year furiously filling its technology war chest – with new designs rubber-stamped by the US patent office, according to research published by The Financial Times.
The study, syndicated by The Australian Financial Review here, was created by patent tracker IFI. It claims Google was in 21st place in 2012 in terms of patents issued in the US, and didn't even make the top 50 in 2011.
But then in 2013, the IFI says, Google banked 1,920 patents, enough to place it in the US top 10 when compared to the 2012 list, here. The Chocolate Factory would still have to double its output to get close to top-of-the-table patent recipients IBM (6,478 in 2012) and Samsung (5,081).
Forgive us for suggesting that Google hopes to emerge victorious from the smartphone patent omnishambles by defensively protecting its technology, and at a rate not seen before from the company.
And that's probably because the greater Android's success, the more reason Apple and Microsoft have to continue their lawsuits. Indeed, scanning even the first 50 search results at the US Patent Office shows reasonable activity in the mobile space.
That fifty also includes what look to the untrained eye like "troll" filings: e-commerce enabled advertising, email conversation management, advertising with audio content and so on. To be fair, however, there are also "core business" patents there, covering search and cloud computing operations.
The FT notes that as well as bolstering its "weak" position in the smartphone patent market, Google's awarded patents also reflect its enthusiasm for the wearable business.
Google's chief patent lawyer Allen Lo also nominated robotics patents as a priority in discussion with the FT, saying the company had learned from the smartphone litigation and wanted to "avoid a war" in its new markets. ®
Sponsored: Minds Mastering Machines - Call for papers now open